In her now 21-year career as a director, Sofia Coppola—the daughter of Hollywood mogul Francis Ford Coppola—has staked her claim as one of the great visionary filmmakers of our time. Though often compared to the likes of Wes Anderson and Paul Thomas Anderson, Coppola has carved out a distinct style of her own. Bringing together elegant, minimalist camerawork and understated acting with vibrant colors and bold musical choices, Coppola's films all have a different look and feel yet contain a consistent aesthetic thread.
The most notable aspect of Coppola's work is easily the music. Combining original scores with popular music from several eras, she not only finds her inspiration in music, but she uses music to create atmospheres and dialogue that define her films more than traditional stories or characters. Indeed, for Coppola, music comes first.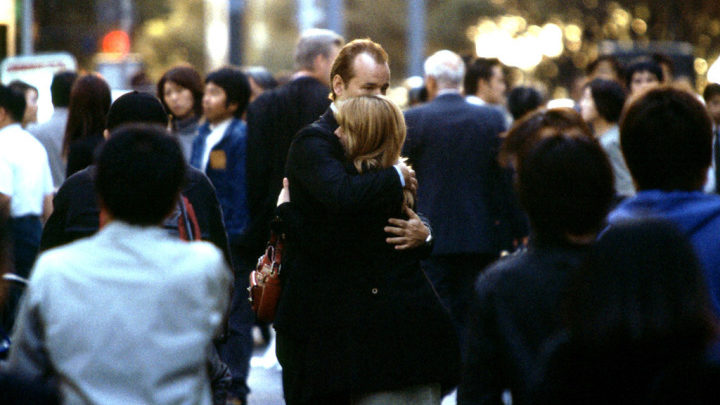 Music as Inspiration
It's been said that Coppola's movies function as much like music videos as they do feature films. This characteristic naturally has something to do with the director getting her start with actual music videos, most notably "This Here Giraffe" by The Flaming Lips. But it's really because of Coppola's overarching love for music, which has served as inspiration for much of her work.
In a 2017 interview with The Huffington Post, Coppola mentioned that before writing her first feature film The Virgin Suicides, she spent time on vacation listening to the celebrated album "Dreamboat Annie" by Heart, and much of that album influenced the script. There are just a few songs by Heart in the film, but the album helped create the character played by Josh Hartnett, whose theme music is fittingly "Magic Man."
In Lost in Translation, considered Coppola's most accomplished film, she and her music supervisor Brian Reitzell began collaborating while the script was still being written. As production was just getting started, they created numerous playlists of songs that set the movie's tone and characters.
Coppola demonstrates that music can be a jumping-off point. She shows that in an art form where sound and image are so tied together, it is essential to bring music into the process as early as possible.
Need some inspiration? In the process of planning a shoot? Try listening to our Experimental Instrumentals, or What's New playlists to get started. And if you haven't already, download our iOS app for inspiration on the go.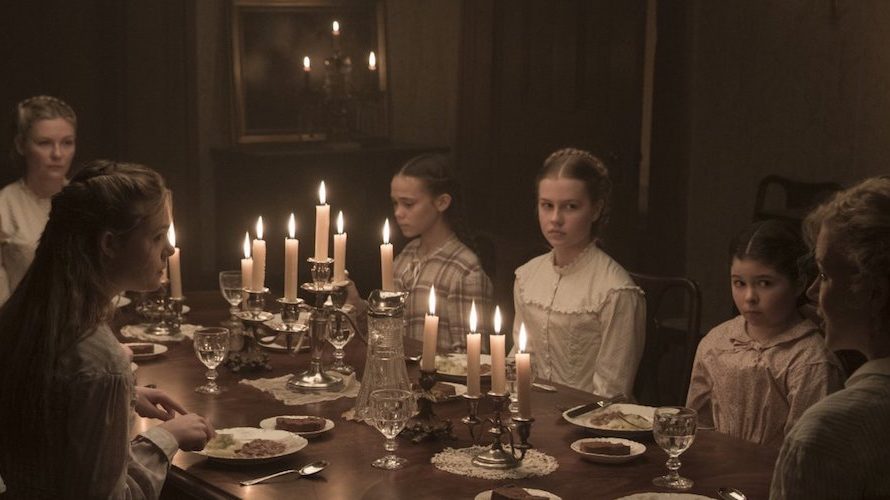 Music as Mood
Bringing music early into her process allows Coppola to not just use it as a way to develop a narrative but, even more, to develop an atmosphere. It's not that Coppola doesn't tell compelling stories or compose interesting characters, but when you walk away from her movies, it's less about how you think and more about how you feel. Coppola is a master of creating mood, and she accomplishes this primarily through music.
Her approach to mood and music proves adaptable and agile—it looks different for every single project. For example, one of Coppola's favorite things to do is juxtapose ambient scores with ambitious pop music. But in her 2017 film The Beguiled, a Southern gothic tale set during the Civil War, she only utilizes a subtle and quiet score composed by her husband's band, Phoenix, along with environmental noise, such as frogs, bugs, gunshots and cannonballs. Despite straying from her typical approach, this combination creates a bleak and eerie atmosphere that doesn't just describe the setting — but becomes the essence — of the movie.
Once she establishes the tone for a particular film, Coppola then goes to music as the primary source for achieving that tone. Rather than using music to merely make a transition or add emotion to a scene, utilizing it as one more tool in her toolbelt, Coppola's sound and musical choices come to bear on much more.
This particular approach makes a case for filmmakers to start adding music and sounds to mood boards. For any shoot, make what you hear as important as what you see, starting with pre-production. In bringing music in so early, the musical choices will not only prove more intentional and meaningful, but they will come to define the work in a way that's true for Coppola and the atmosphere she creates with it.
Whether you're finishing up a treatment or writing a script, now's the time to define your work's mood. Try listening to one of our vibe playlists like Summer Love, Psychedelic, or Quirky. Or try browsing our catalogue with a specific mood filter like Eerie or Somber.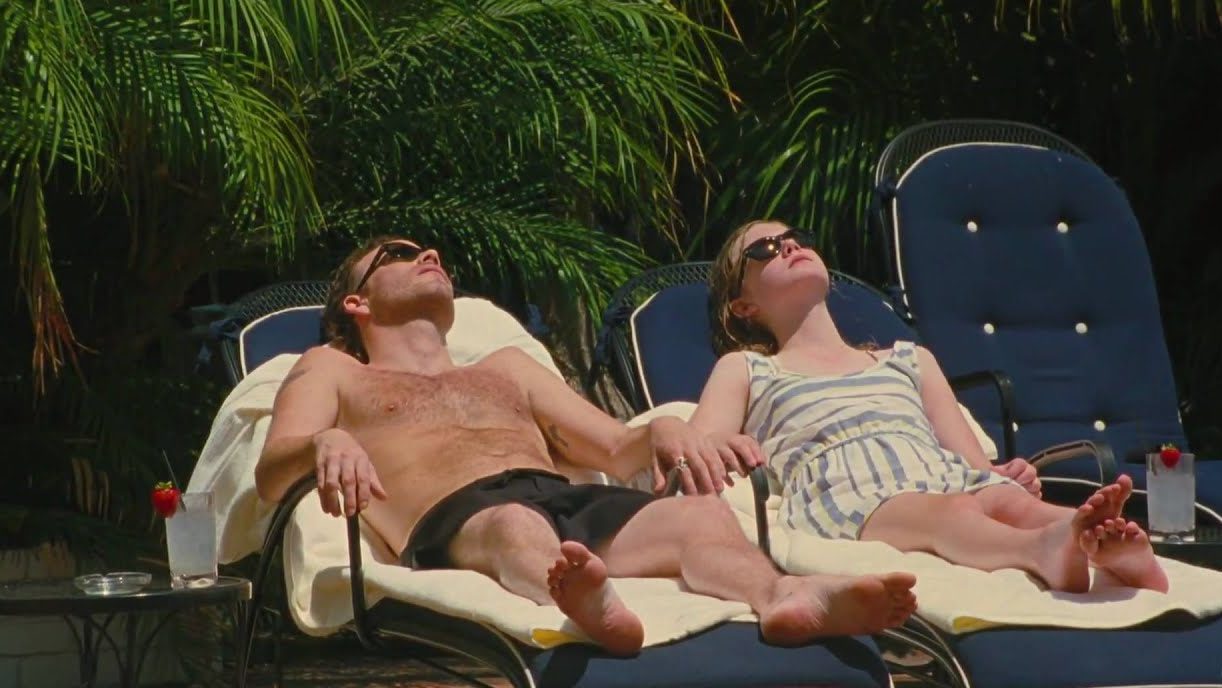 Music as Dialogue
In the same way Coppola considers music at the onset of the filmmaking process to establish atmosphere, she thinks about what she wants to communicate in a film. As any fan of hers knows, she lets the music do the talking instead of the characters.
Influenced by movements in film history such as Italian Neo-Realism and French New Wave, Coppola often prefers an understated style with long takes and limited dialogue. (Though The Bling Ring proves to be an exception.) At times, a character says nothing, but the music says everything. Sometimes it's the general feel of a song. Sometimes it's the lyrics. Whatever the case, Coppola's use of music acts both as a character itself while also representing the whole cast of characters' words and actions within a movie.
As an example, there's a scene in Somewhere where Jonny Marco, a famous actor played by Stephen Dorff, is at an all-time low. He watches in a fancy hotel room — and falls asleep — as twin strippers perform on poles in front of him. Coppola contrasts the sad yet humorous moment with the song "My Hero" by the Foo Fighters. There is no dialogue or commentary, but the song tells us exactly how Marco feels, as he experiences the consequences of misguided decisions, trading his responsibilities as a father for a self-serving life of celebrity. As the music's lyrics tell us, he considers (maybe for the first time) how his daughter would think of him.
This example is one of dozens from Coppola's body of work, where she consistently uses music as if it were dialogue, as a device to move forward the story. In a 2011 interview with Pitchfork, Sofia noted, "You know when you get into a song and listen to it over and over again? When I'm writing, I get in a certain mood, and the songs I'm listening to usually relate to the story or end up being in the movie."
Coppola chooses music as her muse with a style that doesn't leave much room for extended dialogue. This approach demonstrates how filmmakers can use music similarly: as a way to push forth the plot, to develop a character, and to communicate central ideas and themes.
What could music say that your character can't? Use our filters to search for lyric-only music, defining an attribute like Playful, or a genre like R&B. Or, try searching a line of lyrics in the Musicbed search bar to discover the perfect track.
---
The way Coppola approaches music for her movies is unparalleled, which among other things, is what makes her stand out as a director. Filmmakers may not feel the need to replicate her style, but they can certainly learn from her process. In utilizing music as inspiration, mood, and dialogue, she shows just how important it is to incorporate music into every part of the filmmaking process, from the very start.
For more examples of directors who tell a story with music, read about Wes Anderson's most popular scores.