For many filmmakers, branded content is a tough code to crack. With variables including — but not limited to — pitching content, product, budget, timelines, and internal politics, it may seem like a game not worth jumping into.
But, allow Scott Ballew, YETI's Head of Content, to simplify it for you:
"Act one, two, and three. Think about it as traditionally as possible, regardless of the time or other factors," Scott told us.
Essentially, what he's getting at is to be successful in the branded content game, you just need to be successful at telling stories. In other words, being a filmmaker. In the changing landscape of commercial content, filmmakers are coming out ahead because the skillset between a short film and branded content are beginning to merge.
And YETI is smack-dab in the middle of that intersection.
Their internal team, along with a handful of talented production companies and freelancers, have been releasing mind-blowingly good content for years now, taking viewers to extraordinary places while telling timeless, simple stories. They're succeeding because they understand that there are differences between selling, brand-building, and building trust with a community. But, most importantly, they know where to draw the line.
We decided to chat with Scott about his role at YETI, what he looks for when filmmakers are pitching content, and why good stories are so valuable for brands like his.
Here's Scott.
---
Musicbed: Do you have a YETI shoot that sticks out in your mind?
Scott Ballew: A few months ago we went out to Monument Valley, to the Navajo reservation, and filmed with Derrick Begay, one of the best team ropers in the world. It was just a magical experience, having access to Derrick's home and the reservation that he grew up on.
He's probably the biggest, most respected, successful, and influential figure that's come from that region. He's representing the Navajo world. If you can imagine Michael Jordan in Chicago, that was the feeling of rolling with Derrick.
Did he get you on a horse?
Oh yeah. He threw me up on horses and scared the shit out of me [laughs], riding next to these 90-degree cliffs in Monument Valley. There's all of this incredible history with his tribe and the country, it definitely feels like you are on sacred ground. It was just crazy to get his perspective and get the access that a lot of folks just don't get, courtesy of Derrick. It was a once-in-a-lifetime opportunity, just beautiful and kind of surreal.
How do you track down these stories?
There's not really a process anymore; they kind of come from random places. At one point, the doors were open for people to send submissions, but that just became overwhelming. We just learned over trial and error that accepting blind submissions wasn't going to work for us. So, it's better if we know our characters personally or take the time to get to know them and their story. It's become a bit more of a personal process.
Generally, though, it starts with a character. We have this little list of character traits that are important to us, traits we think make a good film that makes sense for us. So that's number one and number two is probably the story. Is there more to the story than just the fact that they're doing something cool? Is there some sort of arc in their life? Have they had some sort of drama or conflict? We're looking for the traditional kind of story elements that make a good film, beyond just profiles and people doing badass stuff.
You mentioned the character traits you look for. How did you come up with those?
The question I ask myself is, Is this someone you want wearing your brand's hat? Is this someone you'd be proud of wearing a YETI hat? They have to personify the brand. I think the common thread for a lot of the subjects that we've made films with has a lot to do with humility. It's probably the number-one thing for me.
I look for people like Derrick or JT Van Zandt, people who are doing extraordinary things, but are doing it with a sense of humility and are understated with their achievements. If people are banging down the door asking for a film to be made about them, they'd be automatically ruled out as a candidate because it goes against rule number one. For a lot of the people we want to feature, we're practically begging to get access to their home or their lives or their stories.
That difficulty seems like a good litmus test for a story worth telling.
Totally. In the day and age of Instagram, it's tough. People have to survive by self-promoting themselves and it's as shameless as ever. Brands are responsible for it all, so, on the one hand, you have to understand it. But, on the other hand, it's apparent when you see that in a film. There are people who are hungry for that attention and hungry for that brand sponsorship and then there are people who are going about their lives and have done it quietly, which seems like a more natural form of storytelling.
We're working on a film with musicians Ryan Bingham and Jack Johnson; they were both reticent to do anything with a brand. So, ultimately we came away with a 30-minute film of very raw, stripped-down versions of themselves that no one's ever seen. It probably took two years to get their approval and trust to capture that. I'd say that one is worth it.
Looking at this from a filmmaker's perspective, what are some mistakes you've seen when they're pitching content to you? What do you like for in a pitch?
I'd say the number-one mistake I see when people are pitching content is just them focusing on the wrong thing. I've seen a million pitches that say, "This guy caught the biggest fish in the world" or "This person skis crazy lines" without getting into the character or what the story is.
For some brands, that may be what they're looking for, but we're more concerned with who this person is and where they've been. It's an easy pitfall to fall into, the ten-page treatment on just how cool this thing that we do is, versus who the person is.
If someone's thought out the story, I'll call them and give them ten minutes to tell me about the story and how it's being told: the beginning, middle, and end. Where's the drama? A lot of people who have access to drones or cool places think they can go out and film something, but then it ends up being a disaster in the edit because they didn't have an outline going into it.
Act one, two, and three. Think about it as traditionally as possible, regardless of the time or other factors.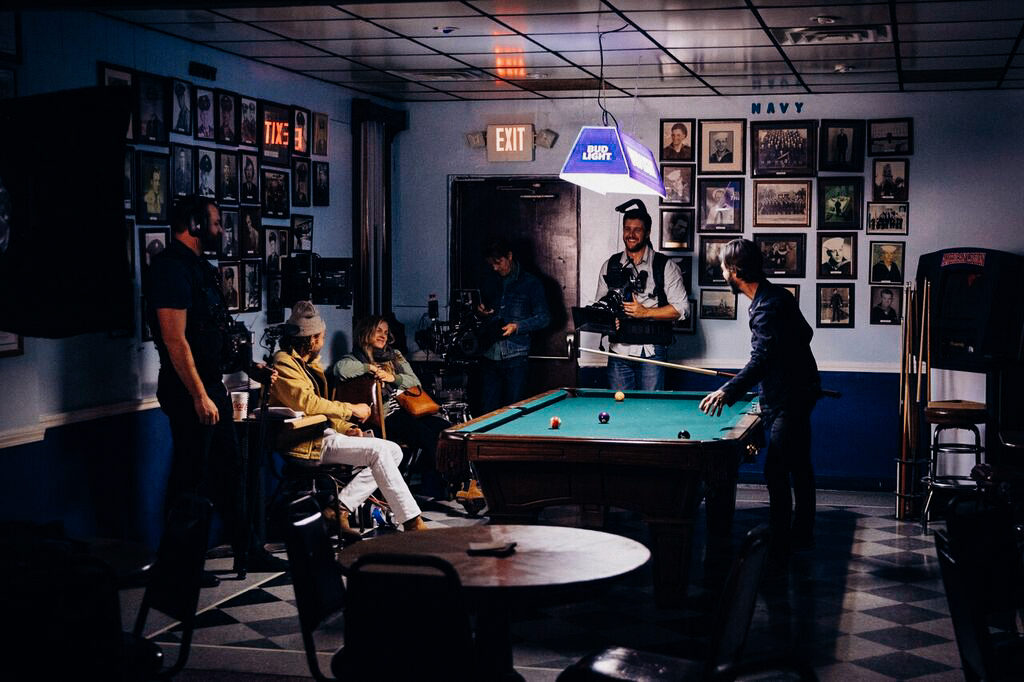 Other than the obvious, what separates branded content other films?
At this point, if you do it right, it's no different than finding something on Netflix or HBO. It's just good storytelling. I think from a branded side, they probably tend to be a little more inspirational or aspiration, with some of our core values thrown in.
You have something to gain if you're just a random viewer in a cubicle watching. Whether that's convenient inspiration to go out and go fly-fishing or to start thinking about where your food comes from. Or to think about how you spend your free time or protect our natural resources. Whether it's Patagonia, YETI, or The North Face, I think the brands that are making quality films impart some sort of wisdom or ethos to viewers.
How do you walk the line between storytelling and selling a product?
We draw the line. We don't try and sell products in films. I think people are fine being sold to when they know they're being sold to and they're looking for information — like, here's a cooler and here's what it does and here's how much it costs. The films are just an extra layer to make you feel connected to a brand, not to any products specifically. I don't think you necessarily always watch a film and get inspired to go buy a product.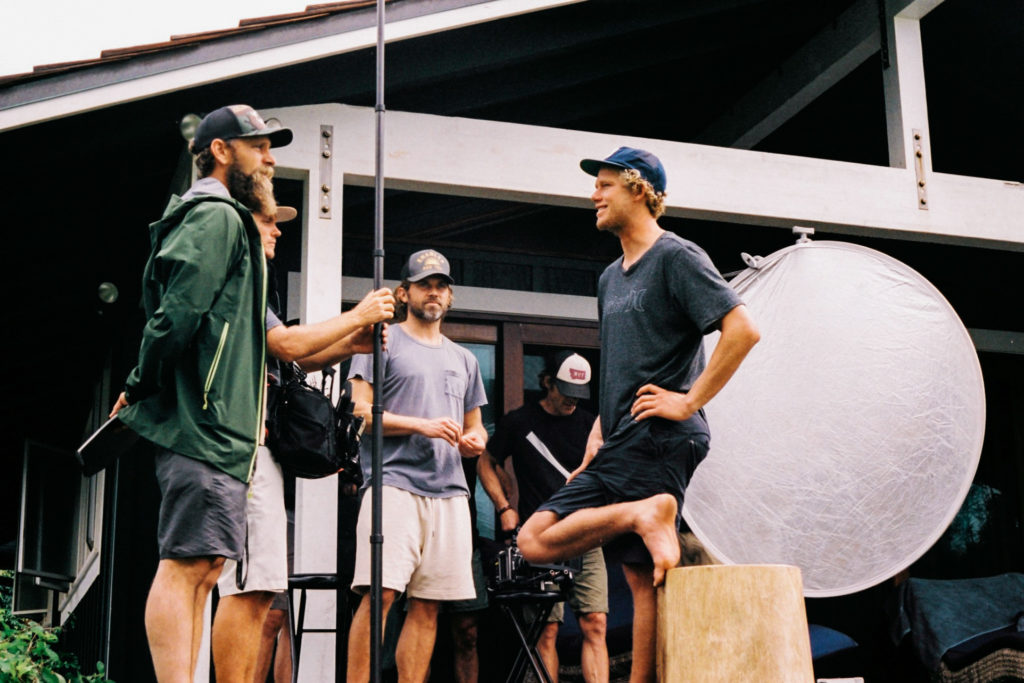 Why does branded content matter so much to YETI, specifically?
I think it matters because people have a lot of choices out there and there's a lot of competition. There are a lot of knock-offs. There are a lot of coolers. For Patagonia, there are a lot of puffy jackets. People, in the long run, want to feel part of a tribe or feel like they're contributing alongside like-minded people; and that's how a brand becomes a brand.
People put bumper stickers on their cars and wear hats because it starts to stand for something bigger than just a cooler. When there's a soul or a purpose or some sort of philosophy, people begin to connect with things that give them purpose. So, if you're a fly fisherman and wear a YETI hat, that means something.
I don't think people are wearing their YETI hats because they're proud of their ice. I think content like ours give a brand a soul. That's it. It gives the brand a soul.