Sure, it's fun editing a wedding film from time to time. But, it's a whole different beast when edit season rolls around. All of a sudden you have dozens of expectant clients, hundreds of hours of footage, and one blank timeline staring you in the face. It can be a beast, especially if you're new to the game.

Luckily, Kristine and Calen Rhome of White in Revery are not new to the game. They've been pumping out stunning wedding films for years now and have been a defining part of the uptick in their demand.

They get a lot of clients, which means they're editing wedding films a lot. They've honed in on some pretty innovate strategies for surviving this turbulent time as a creative, and they were kind enough to share some of the things they've learned.

So, here's White in Revery's survival guide for editing wedding films.

___

Give Your Edit Time
This is one of the most important parts of managing any sort of client work—give yourself the space you need to do a good job, then tack on even more time for the unknown.

"Our standard turnaround time is four to six months for our edits," Calen says. "Sometimes, we can get them done in weeks or a month. Sometimes, we like to sit on them a lot longer and spend more time on certain films, because the story requires it or we are not satisfied with our first draft and we want to create a second draft of our film. That's why we only book about 10 to 15 weddings a year, so we can really focus our energy on each couple and not feel rushed with our edits."

Editing wedding films take time, and not just the actual process of editing. You need time to let drafts sit in your timeline so you can revisit them and make the inevitable tweaks needed to make your final cut great. Both Calen and Kristine said the four-to-six month timeframe has worked well for them, but beyond six months is a bit unreasonable. In the end, though, Kristine pointed out that if you just communicate clearly, honestly, and ahead of time, you'll be fine.

"Communicating that kind of stuff to our clients is important," Kristine says. "We just delivered a film this week, and they were like, 'We got the film sooner than we expected, and it blows our minds. We're so excited.' It makes for happier clients when you under-promise and over-deliver."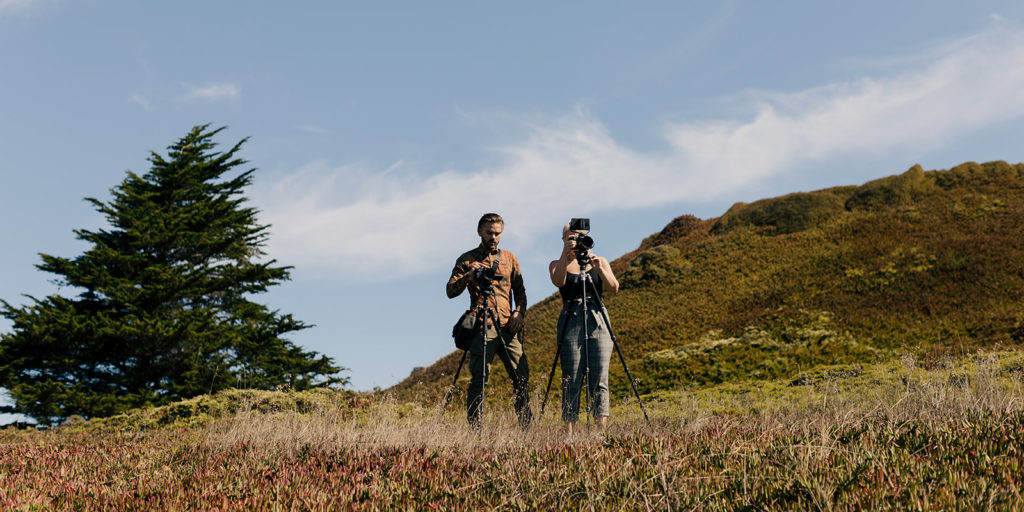 Simplify Your Shoot
The footage that ends up on your timeline is going to play a huge part in how quickly you can edit it into a complete film. This is such an important piece of editing wedding films, and it happens well before edit season rolls around. We'll split this into a few different parts:

Get to know your couple.
To do a great job in planning for your shoot, you really need to get to know your couple.

"We show up on the wedding day, and we have a sense of their personality and their general energy," Kristine says. 'Are they the type of people who are going to tell us, 'All we really want for our wedding is to party our faces off.' Or will they say, 'What's really important to me is my dad with a terminal illness. Bring that kind of stuff in.' We have in the back of our minds the entire day. It's just been really helpful for us in the edit."

Knowing what your client's value is key to knowing what to shoot and eventually how to edit your wedding film. Kristine says that she and Calen recommend doing an exercise with your initial consultation:

"If you could describe your most perfect wedding day in two words, what would it be? It's always really interesting to hear what people say because it's always different," she says. "It's one of the coolest things about our industry is that everybody is so unique, and then we try to bring that into the film."

Be efficient in your shoot.
Following that exercise, you have an idea of what you're going to shoot during the big day. So, the next thing you can do to help you when editing wedding films is limit what you actually shoot. There's nothing worse than having to wade through a bunch of useless B-roll.

"We used to just film every single thing that's going on at the wedding, and then we would create the edit in post, which we still do per se, but having an idea of the couple, the mood, and what they're wanting their film to convey helps us focus in on what shots we need to film," Calen says.

By only filming the parts that will actually make it into the film, you'll begin to craft your narrative in-camera before you even leave the wedding venue. Organizing and weeding out unusable footage will be much faster. That being said, this type of confidence takes time, so both Calen and Kristine recommended shooting more than you'll need at the beginning of your career.

Plan for the upgrade.
This may sound counterintuitive to our last point, but Kristine and Calen also recommended shooting some additional footage—just do it strategically.

"We encourage everyone to always film everything that they would need to be able to fulfill any package upgrade that they're offering," Kristine says. "For example, if the couple ordered a three to six-minute highlight film, and there is a chance that the couple could upgrade up to 10 minutes, don't film for only three to six minutes. Film for up to 10 minutes."

Kristine told us every year they have several couples decide after the fact that they want more than they initially requested, and she and Calen always have the content to deliver. It's a really smart business move. It gives you a chance to upsell your clients with valuable content and make them all the happier when they request it.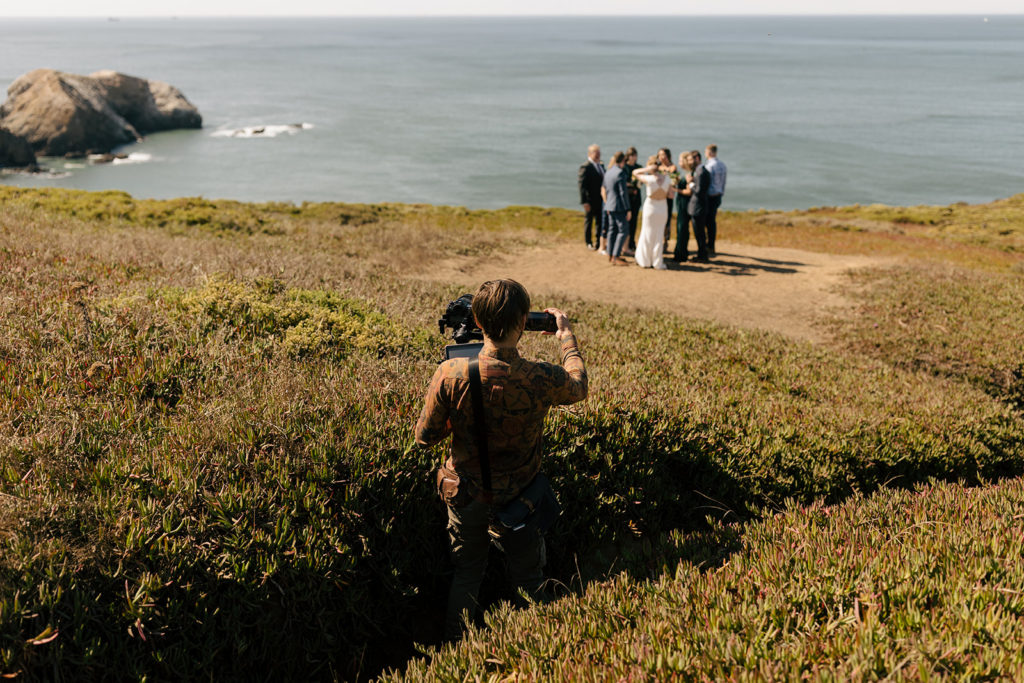 Manage Your Footage
Once the footage actually starts to roll in, that's when edit season truly begins. But, planning ahead is still key (notice a theme here?). Kristine and Calen both edit using Final Cut Pro X and they've developed a great strategy for managing the footage so they can be more efficient when editing wedding films.

"We love the folder structure and the way you can sort everything," Calen says. "I've created a basic template inside Final Cut, so when we're ready to start a wedding, I just open up this template that has everything already preset with all the folders and key work collections, which are like tags. Then I pull in all the footage. I set some metadata information, so that everything sorts properly, then I just drag the different clips into the proper keyword collections, tags, or bins where Kristine will know where to find it."

By splitting the footage into different parts of the wedding like 'hair and makeup' or 'first look', Calen can organize the footage for Kristine so she knows exactly where to look. It takes several hours, but it will save even more time in the long run. But, Calen takes it even one step further:

"One of the things I can do is I can go through each clip, find my favorites, click 'F', and it favorites that selection," he says. "Now, when Kristine's looking for bridal prep or portraits of the couple, she goes to that bin or that keyword collection and then just select favorites. It only shows her the good clips that I've already created. It speeds up her creative editing process so that when she's editing she can focus on the creative aspect of the edit."
That's a key to surviving edit season—do the legwork ahead of time so you don't have to worry about logistics when you're doing creative work.
Follow the 30-Second Rule
Starting an edit can be the most difficult part, especially when you know you have 18 more weddings to put together before Christmas. So, Calen and Kristine have a standard they try to stick to.

"We call it the 30-second rule. We believe that you have just a couple of seconds to grab someone's attention and make someone feel like the rest of the film is going to be worth watching."
"That first 30 seconds gets more attention than any of the rest of the film for the most part. As a matter of fact, it just sets the tone of the film for me."

It's not necessarily the beginning of the chronological narrative, either. As a filmmaker, you'll probably innately know what this moment is, but it's the point during the wedding day that you knew you loved when you captured it on-camera. The emotional vow exchange, the energy on the dancefloor, or that quiet moment after the ceremony.

"For the most part, it's not difficult to find. Sometimes I'm just like, 'Oh, yeah, this was the best moment. It was their first look. It was epic.' I throw it in and it all comes together within an hour or two. Then, I can move on to the rest of the film and have everything play out according to that storyline."

A lot of times it's important to not fight your story. Let the moments that stood out during the wedding day speak for themselves and begin to build a narrative around it. Some weddings may not speak to you as clearly, but once you find it, you'll have a path forward.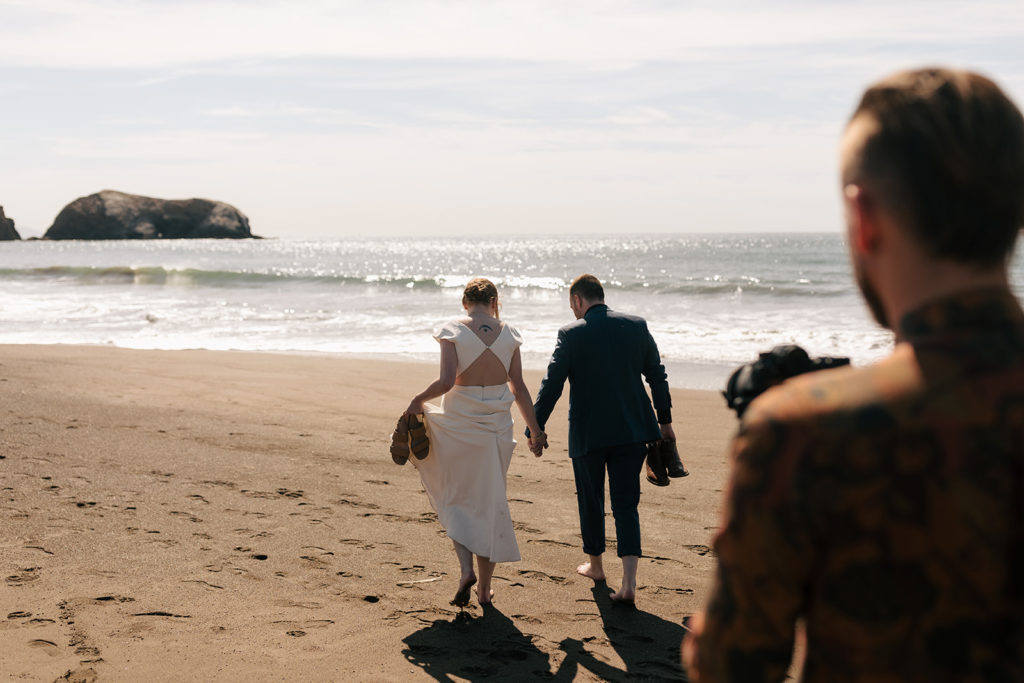 Give Music It's Due
Wedding films depend on music more than any other type of film. We absolutely believe that. Your couple has their own tastes, you have your own tastes, and their story has a mind of its own as well—each element is pulling the music in a direction.

This is the moment when you need to exercise your authority as the filmmaker. And have this conversation early, because nothing will slow your edit down faster than a client who's unhappy with your music choice.

What we're doing is we're interpreting a mood, an emotion, and we want you to watch this film and feel like you're being taken back to your wedding day.
"I think setting that expectation with our clients from the beginning before you even send a contract out to them, is really helpful because we don't have to worry about clients coming to us saying, 'Listen, I really love this Rihanna song,' Kristine says.

There's a couple of problems here. First, it's probably impossible to legally get a Rihanna song for your wedding film. Second, does your couple really want a Rihanna song for their wedding film?

Your clients are not filmmakers, and they will almost always confuse a song they like with the perfect song for their wedding film. So, Kristine and Calen have built-in one requirement with their clients: creative freedom.

"We require creative freedom with all of our couples," Kristine says. "We'll tell them, 'Just let us do one cut with us picking out the music. What we're doing is we're interpreting a mood, an emotion, and we want you to watch this film and feel like you're being taken back to your wedding day."

Of course, this is the entire reason we built our platform and why White in Revery uses Musicbed Artists in most of their films (check out their playlist here). We understand what you're trying to do with the music in your films, and we've curated our roster with your films in mind. So, do what Calen and Kristine do:

"When we talk to our clients, we pretty much say we only use Musicbed," Kristine says.

This may seem like shameless self-promotion, but it's a valuable tool when editing wedding films, too. Our artists are two things: available to legally license for wedding films and handpicked to work perfectly in your edit. By giving your clients full reign to dig into our massive (and constantly growing) roster, you're saving yourself a lot of time in the editing bay.

___

A huge thanks to Calen and Kristine for taking a few minutes out of their own edit season to share some wisdom.