OVERVIEW
With iconic films like Apollo 13, Titanic, Avatar, and The Jungle Book, Oscar-winning visual effects supervisor Robert Legato, ASC has set a new bar for what's possible on screen, and his revolutionary digital techniques have ushered in a new era of computer-generated visual effects.
In the final episode of the Musicbed Podcast, the VFX legend discusses the dangers of limiting your inspiration and the importance of making audiences believe the unbelievable.
---
Show Notes:
Hugo (2011) – https://www.imdb.com/title/tt0970179/
The Twilight Zone (TV Series 1959–1964) – https://www.imdb.com/title/tt0052520/
Apollo 13 (1995) – https://www.imdb.com/title/tt0112384/
Titanic (1997) – https://www.imdb.com/title/tt0120338/
Armageddon (1998) – https://www.imdb.com/title/tt0120591/
Cast Away (2000) – https://www.imdb.com/title/tt0162222/
The Aviator (2004) – https://www.imdb.com/title/tt0338751/
Interview with the Vampire: The Vampire Chronicles (1994) – https://www.imdb.com/title/tt0110148/
Star Trek: Deep Space Nine (TV Series 1993–1999) – https://www.imdb.com/title/tt0106145/
John Sayles – https://www.imdb.com/name/nm0000626/
Tom Hanks – https://www.imdb.com/name/nm0000158/
Philadelphia (1993) – https://www.imdb.com/title/tt0107818/
Forrest Gump (1994) – https://www.imdb.com/title/tt0109830/
James Cameron – https://www.imdb.com/name/nm0000116/
Martin Scorsese – https://www.imdb.com/name/nm0000217/
Avatar (2009) – https://www.imdb.com/title/tt0499549/
MotionBuilder – https://www.autodesk.com/products/motionbuilder/overview
Leonardo DiCaprio – https://www.imdb.com/name/nm0000138/
Alita: Battle Angel (2019) – https://www.imdb.com/title/tt0437086/
The Lion King (2019) – https://www.imdb.com/title/tt6105098/
The Jungle Book (2016) – https://www.imdb.com/title/tt3040964/
Caleb Deschanel – https://www.imdb.com/name/nm0221042/
Unreal Engine – https://www.unrealengine.com/
Beach Boys – https://thebeachboys.com/
Brian Wilson – https://www.brianwilson.com/
Ray Harryhausen – https://www.imdb.com/name/nm0366063/
Godzilla (1954) – https://www.imdb.com/title/tt0047034/
2001: A Space Odyssey (1968) – https://www.imdb.com/title/tt0062622/
Ron Howard – https://www.imdb.com/name/nm0000165/
---
Episode #014 Transcript
Christian Schultz:
We're sitting here with Rob Legato. Appreciate you hooking us up with the ASC clubhouse. It feels a little bit like the Oval Office of the ASC. The history in this place is crazy.
Rob Legato:
It's an honor to be a member and it's also an honor to be able to shoot in here. These are hallowed grounds here.
Christian Schultz:
When did you did you become a member?
Rob Legato:
I think it was right after Hugo.
Christian Schultz:
Okay. Because you did second unit stuff on Hugo, right?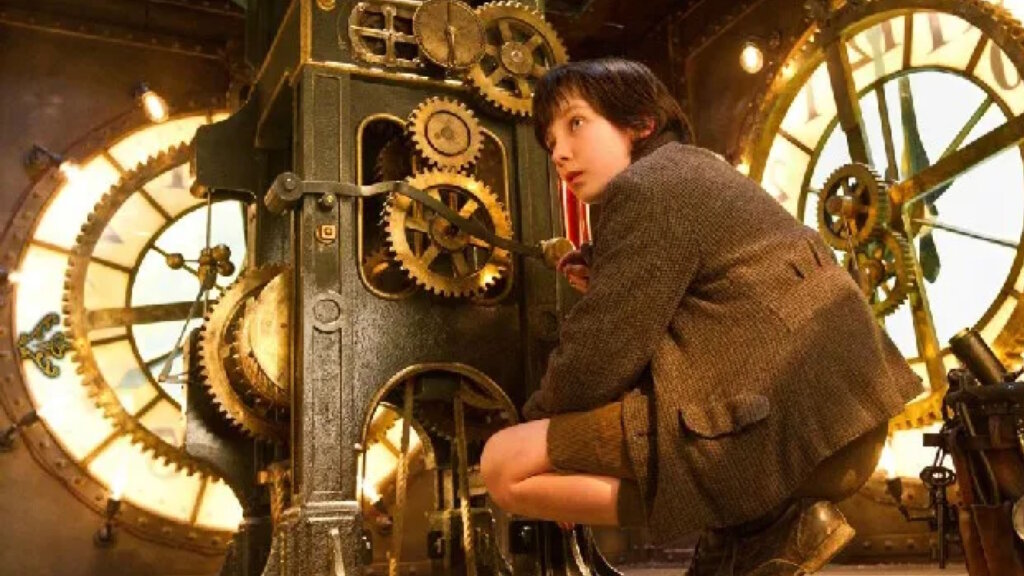 Rob Legato:
Yes. I did second-unit stuff on pretty much every movie I've worked on.
Christian Schultz:
That's crazy. Correct me if I'm wrong, and this is gonna make my day if it's true. But did you—in terms of visual effects—did you kind of start on Twilight Zone?
Rob Legato:
Yes, I did. Actually, the second season. Twilight Zone was my first foray into longer form stuff, into commercials.
Christian Schultz:
Twilight Zone has been like, I mean, I grew up on Twilight Zone, especially the old one. But when I saw that the other day, I was like, no way.
Rob Legato:
I loved it. I actually had the greatest time doing it. When I did commercials, I was never that interested in commercials. I just liked longer form drama and things like that. The idea of doing something that's a little more dramatic, a little more cinematic, was something I was really interested in. I was really sad that it got canceled.
Christian Schultz:
Yeah.
Rob Legato:
I don't think it was coincidental. At least I hope not. Like I joined in and then went out.
Christian Schultz:
I'm curious what you would say is the biggest difference from what you do now, versus what you did back then?
Rob Legato:
Well, you know, I certainly know more. But the impulse is the same, the desire is the same, the interest is the same. So I don't know that you do anything differently. But over the years, you develop craft and tastes, and some things that you thought were more interesting back then are a little more commonplace now. So you're always trying to invent something new. My belief system was always that you go to the movies to see something you haven't seen before.
Christian Schultz:
Yeah.
Rob Legato:
And it doesn't have to be some grand visual. It just has to be a way of treating some piece of drama in a way that makes it while you're making that movie, as opposed to the other movies that feature that kind of work. So you're always looking for how to tell the story in a more unique way.
Christian Schultz:
For people who are very new to filmmaking, could you break down exactly what your role as a visual effects supervisor means from the ground up?
Rob Legato:
The definition is slightly different on every film, but the basic definition is something that is either too difficult, too expensive, or too dangerous to film, has to still be filmed in some way. And how do we do it? What is the other way of doing it, then the traditional way of doing it for those all those reasons? And there's the look of the movie, there is the introduction of a creature or a thing that is can't be filmed because of the nature of it. And then how do we film it? And how do we film it effectively, so it looks like we had that object on the set? And every shot that we do looks like if we had it there? How would we photograph it? So that's kind of the job. Sometimes it's interpretive, it's building a world or something else where, because there's not really a foot in reality to hang your hat on, you have to develop with pre-vis or other things to to build and create this world that everybody has to agree is the world that we want to live in.
Christian Schultz:
I would love to just—this is probably gonna piss you off a little bit—like, read off your credits. That's kind of another question: how do you continue to be on these? Like, it's not just like good movies or great movies. They're like, iconic movies. Like, Apollo 13, Titanic, Armageddon, Cast Away. I mean, the Aviator. They're just so iconic.
Rob Legato:
Well, that's a hard one. Because I think it's a lot of luck that's involved. I always use the term that I didn't pick the movie, the movie picked me. I didn't go out and lobby for Apollo 13 or lobby for Interview with the Vampire, which was my first movie, or lobby for Titanic. It came to me. And it was my choice to say yes or no. When I was approached about Apollo 13, I did Star Trek and I was tired of space and stars. It wasn't as interesting to me as a film of something else that would be a little more what I hope to do differently than I've done before. And then I started to get into it and then the product kept getting better and better and better and more interesting. And then I once I got it, it's like, now I have to make this unique. I have to make this good. I have to turn this into something where I can't let down the enormity of the project and what it's trying to replicate.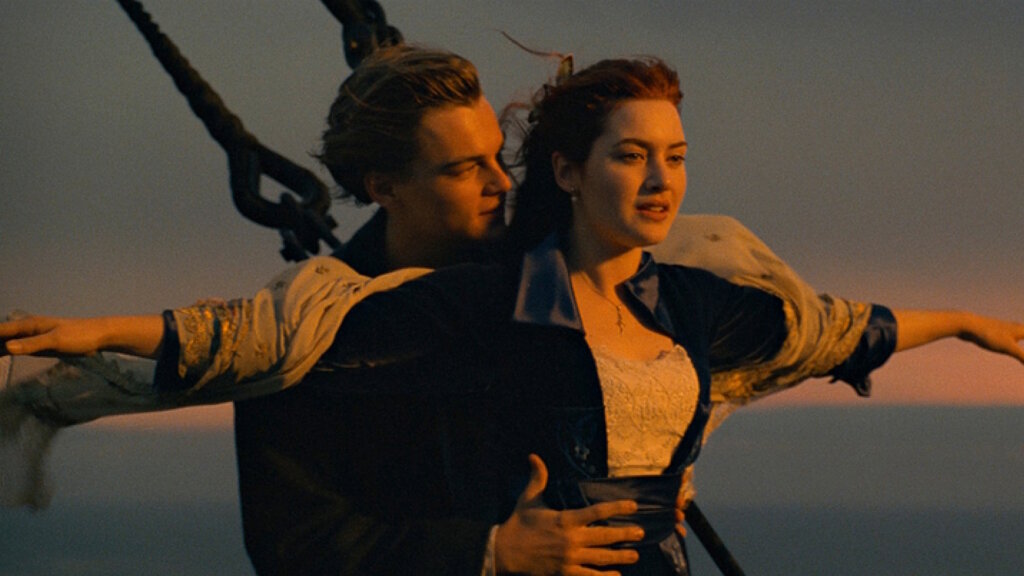 Christian Schultz: You could even tell in the ramp up to it. Like, Ron Howard, these people joining, that it was going to be something special.
Rob Legato:
Well, at first it wasn't, you know. First it was like, wow, okay. It was kind of a super reverent version of it that didn't have any meat to it.
Christian Schultz:
Yeah.
Rob Legato:
And sort of human frailty and coincidence and luck that, as opposed to, we're all great human beings. And then I think John Sayles wrote a draft of the script, and the script just went like, wow. Interesting. And then Tom Hanks was on board. And it was like, they just came off of Philadelphia. And I think, Forrest Gump. So it was at the height of his career, and it started to change. And then I started to look at it differently. You know, as soon as you go to Cape Canaveral, and we're allowed to see all this stuff because we bought it, we own it as taxpayers, we own it. So it's like carte blanche.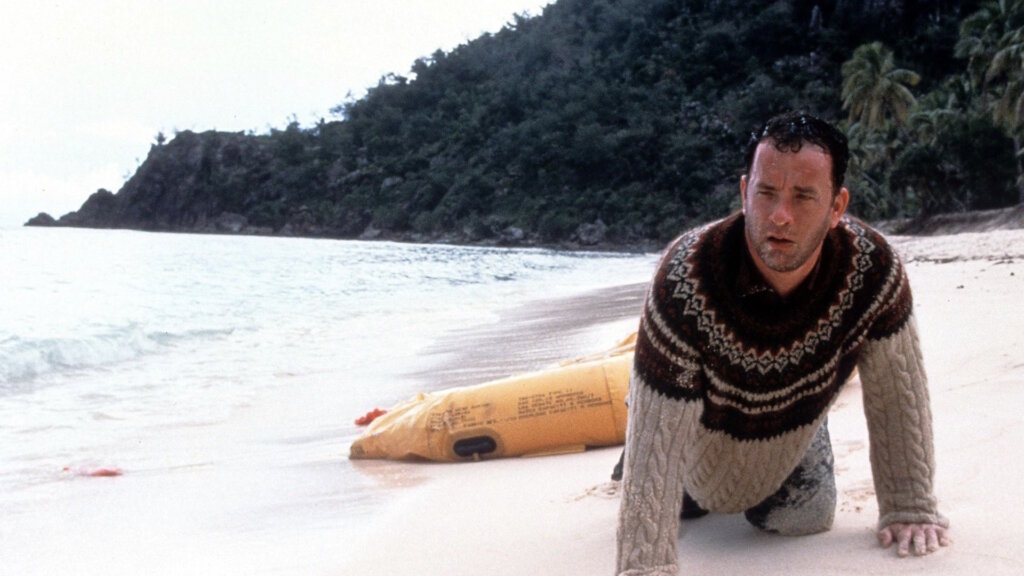 Christian Schultz:
That's funny. I would have never thought.
Rob Legato:
I didn't think that either. And you get moved by the enormity of what happened. And I remember I obviously heard about it. And then seeing it—when we landed on the moon and all that stuff—and how it felt to the world. And I think everybody gets infused by that. So now it's almost impossible not to make a great film if you're moved by something. And that's something I've discovered in my career a long time ago: if you feel something, it transmutes into the film. If you feel nothing, it comes out to be nothing. It might be technically good. But it has no staying power, because there's nothing of you. There's no emotion, no point of view that is in there, because you didn't have one when you did it. But when you do, it suddenly comes out. So you know, that may be a contribution to the film is that you when you feel something. Titanic was another example. You cannot not be moved by looking at the footage of the Titanic underwater. It's impossible. I mean, certainly impossible for me.
Christian Schultz:
Titanic specifically. I mean, James Cameron has always been on the forefront of massive movies, you know, especially now. I know you have an uncredited something on Avatar?
Rob Legato:
Well it's not uncredited, not in this one. After I did Aviator, I had to do a plane crash for Martin Scorsese. Talk about a movie that was one of those things that had a great relationship. And all that stuff was, certainly with Marty, I did. And so I don't want to blow it. You know, I've never done a plane crash before. And so I had to come up with a way that I could learn on the job without anybody seeing me learn real jobs. So I had a guy create a CG animation. And then I photographed that using Pan and Tilt wheels, because I can operate, and I edit. So it was like, let me just see if I could piece this thing together knowing how I have to ultimately shoot it for money reasons and stylistic reasons. A lot of it was miniatures and everything else, and rigs and stuff like that. So let me design the plane crash in a way that can be photographed, yet still be exciting. And so I used a computer. And it was essentially a mountable game engine was called MotionBuilder. And then I would go cut it and piece together the sequences as you see it. And I thought it was such a cool thing. that this is the way of working in a few find the money and you had a motion capture stage, you can do everything. because the problem I had when I was doing that is we animated Leonardo DiCaprio in the cockpit, even just for pre-vis, just to get the thing. And as I was cutting in, it's like, well, I can't leave the shot on as long as I think it'll play because the cartoon of it looks so goofy. So motion capture would make it look correct. And then it would be a correct edit. We'd make these choices I dreamed of, you know, well, that's the way to do that, instead of hand animating something. Unless you have a great animator, and it costs a lot of money for essentially what amounts to throwaway work. And so I went to Jim [Camereon] who's going to do a different movie. He's gonna do Alita: Battle Angel. And I said, you'd love this, because he likes to do everything himself. He would love this, and he got excited by the idea. And so we set up the stage of all the things I think that would make it work. And there's a lot of innovations that are still in use today. The equipment's better, the software's more stable, but it's the same idea. At any rate, I that was my credit is like the I created the stage and the idea of how we would shoot it, we would design and essentially direct the scene, and then it gets down to the pipeline and making it you know, as photorealistic as they're gonna make it.
Christian Schultz:
Right.
Rob Legato:
So my title was like, pipeline engineer. It's kind of a weird title.
Christian Schultz:
It seems so simple.
Rob Legato:
I mean, well, no one's done it like that before. Anything that we do that's interesting is the force of will of doing it. Other people have had ideas and they do it for one shot. And it's like, no, you could do it for the whole movie. And you also take an account somebody like Jim. Jim likes to do everything himself. And he can't be the guy in the computer doing it because he's removed from it. He doesn't know how to operate the thing and all that stuff. So the Jim Cameron of it all is not readily accessible. Unless you give him a camera.
Christian Schultz:
Yeah.
Rob Legato:
Unless you give him an edit. And then he moves the camera and it's like a move faster. Now he goes slower, goes here, put a 14 on and let's do this. All the Jim Cameron-ness of it all. So I used to call Jim Cameron-captures. What we're doing is capturing the verb of his shooting style, his directorial style. He has a thing in his head. And then he keeps on working it until it comes out. And he has great taste, but without the device to actually do it. He can describe it to you. And the limitation is how good you are and how well you interpret the idea. So the fact that we remove that portion of it and like, do exactly this, yeah, this is what I want. It was so frustrating to me to talk to—as good as they are, and they're very good—CG artists. If you're not a cameraman, we realize that we take a camera and we make 15 or 20 iterations before we settle on this little higher rate, lower move over here, move the picture in the background, slide this over, move the chair over. Those decisions make the shot.
Christian Schultz:
Right.
Rob Legato:
And if you give it to somebody else who is insensitive to that, they just plop the thing on. And it's like, I went to a CG artist and it's like, what lens you got? 'I don't know.' Yeah, well, it means something. The lens means something. The proximity of the person to the lens suggests something very tangible. And so they didn't even know to care about that. And then it's like, you know, to try over here. No, and the computer is not the device to do that on. It's not real time. So, you know, I needed to come up with something that was real time. And that's what I came up with when, when you do motion capture, to grab the camera. And what you see is as if you're shooting with a regular analog.
Christian Schultz:
Yeah, it's like the melding of the human with the computer.
Rob Legato:
I liken it to if you're playing the piano and you're a composer, you sit down to write a composition, and you hit one note. You wait three minutes, and you hit the other note. You're waiting another three minutes at the other note. That's what it's like to keyframe something, as opposed to you do that. And I asked him, let me do a little more, a little less. And you keep on searching for the notes that make the combination that makes the music that you want to make. Well, you need the iterative real-time feedback. And then the happy accident. I made a mistake, I hit the wrong note, but that sounded really good. Let me let me do that.
Christian Schultz: And it needs to be real time.
Rob Legato:
Well, it's definitely real time for somebody like me, you know, I respond with some degree of spontaneity, where I have an idea in my head, but it's not fully baked, and I am looking for better. If you're not looking for better, you do a drawing and you do exactly that. And that's why I'm not a big storyboard fan. It's like, well, I don't know that you explored every opportunity here, I don't even know how you drew that. You drew it in your living room with no input whatsoever. And then just you're just satisfied X number of people are in the frame. I mean, I don't really get that.
Christian Schultz:
I've been doing something recently—I want to get your opinion on for pre production because I hate storyboards too. Because like you just said, I don't know who you are most of the time. Like, I have one or two storyboard artists that I love to use. But even still, it's like, maybe 15% of what I actually want. So I started using VR and basically going into locations, and then scanning the rooms, putting it on VR, and then actually holding the camera and walking around the room, and six degrees of motion. And sometimes you can even be there with the DP, you know, like two separate headsets and two different rooms or something. And you can get that get in there and actually create the lensing choices that you want. And then I'll give the wireframe to a storyboard artist. And they can kind of touch it up and stuff like that. That's been such a world changing process for me.
Rob Legato:
That is the way to do it. Now when we did Titanic, we did a version of that that was analog, which is a lipstick camera. And we had a 35 foot paper mache Titanic with little figurines on it. And we took a camera and we would do that. And so it's a real lens, a real thing.
Christian Schultz:
Like a live feed? Wow.
Rob Legato:
It's like a size of a big Sharpie. And they have a lens and we calibrated what they were. This one's a 20. This is a 40. And you do that and now that's a real shot. And then you take that back then it was a video printout because it was done on you know, normal, standard definition. And then the storyboard artists would make a board of that, but that did reflect your shot. And part of like what you're doing, which is correct, is that you're living the shot. As opposed to you doing a sketch of something but you're not in it. You're not going, you know what, if I was in this room, where the drapes are interesting, the fireplace is interesting, I just don't know what the shot is. And let me change up my mind. Let me put the chairs over here instead.
Christian Schultz:
Right.
Rob Legato:
You're continually searching for the thing that I don't think a storyboard artist is doing, because they have to draw everything. And then that becomes a statement in itself. And that's the work that you've done. This one is, I'm still building, move that over here. And I use VR all the time. That's the easiest way to get what you want is you walk into it. And that's where I want it. When I was doing the original Avatar, when I was building the stage, the VR component was something that I really wanted to get, but no one had it. I mean, that was not a thing. Now it's easy. And ultimately, that's what we did for The Lion King. The improvement over The Jungle Book is we use VR to do every camera setup because you work the way you normally work. And I had worked with Caleb Deschanel, one of the great cinematographers ever, and he could put the goggles on and start doing what he did.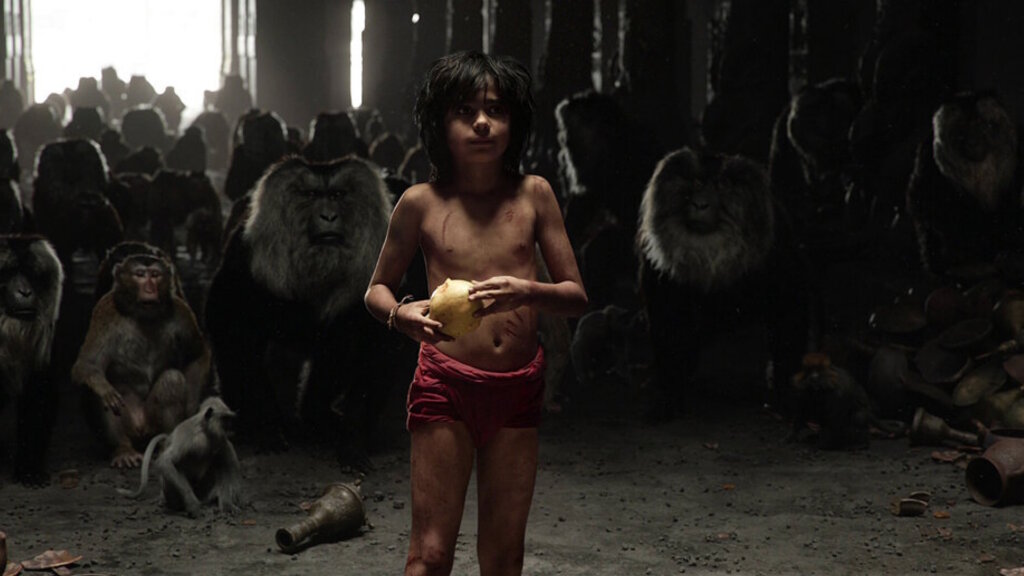 Christian Schultz:
And it still feels like him.
Rob Legato:
Well, it still feels good, because those are his choices. That's the choice he would have made. Yeah, there's a little bit of a separation because he's not seeing it in real life. And even the discussion I have with them, is like, you know what, it's not that different from what you normally do. Because when you walk into this room, it's not lit yet.
Christian Schultz:
Right.
Rob Legato:
Things aren't really set up, you make a choice about the camera over here, and all of a sudden, then you put a light over here, in front of here. So you're still seeing it in a rough form, not it's finished form, it just looks like you are after the fact. But in fact, if you really would trace the history of setting up a shot, you do it without anything there, you pick the location up in advance, which doesn't have anything.
Christian Schultz:
There's no art direction or anything.
Rob Legato:
And you go, yeah, I can imagine it's going to be this. So it's not that huge leap. And especially when you describe it that way where yeah, it's kind of cartoony and we are now quite a bit less so with a reel five, and it just looks like a real thing.
Christian Schultz:
For people who don't know what we're talking about— how would you describe Unreal Engine?
Rob Legato:
Well, it's a game engine. When you do video games, and you play and use the thing and do first person shooter games and things like that, that's what makes up the background. And it makes up the background in real time. Right after did Titanic I was looking for—now that I use sort of motion capture and CG water—the next thing. And I was watching my son play—this is like, '95, '96—a video game. It's like, he's moving the joystick around and he's moving. It's like, why can I do that for pre-vis? Because otherwise, I have to do motion control for that, which is I need a big rig and a setup and people. That would be great to do that. And then I could really figure out what I'm doing and I can do it myself. And at that time, it was like, well, that's impossible. It's like, well, it can't be impossible, you're doing it right now, a joystick is moving individually. The shot, the camera, the thing, the point of view. So why can't I control that? And it seemed at the time to be impossible. I always had in the back of my head that that was realistic enough looking in perspective and everything else that would be useful. And and, you know, MotionBuilder became the essentially the game engine that I built the rest of it, or I didn't really build anything it was there. And I'm just using it.
Christian Schultz:
Do you have any intuition about how AI is going to sort of change your world?
Rob Legato:
It's new enough and far enough along at the same time that you know, it's going to have an impact. And as with anything… sort of like when the zoom lens came in, everything was a zoom lens.
Christian Schultz:
Yeah.
Rob Legato:
And then it starts to settle back into a color when color came in. It was you know, big, broad, you know, huge, you know, bright strokes or color. And then it became muted, and more tastefully done. So I think AI is going to be that thing where people go, oh my god, it wrote my story for me. It's like, yeah but after a while, that story has no soul to it. And what I've learned in the arts is if you feel something, and don't know exactly how or why it happens, and don't even question, it just melts into the project. And if you feel nothing, it tends to leave you kind of like an artificial sweetener aftertaste. Yes, it's sweet, but then it's not right. And so I think that at first there'll be this onrush of, you know, you can write rap songs and other songs. You can write a song in the flavor of the Beach Boys. It'll kind of be that, but it won't be the genius of Brian Wilson.
Christian Schultz:
Of course.
Rob Legato:
it just won't be and it's whatever was going on that particular day when he wrote it, what influenced him what other artists were doing what you know, so all those things are so intangible that I have a hard time. I'm usually positive about a lot of things by sort of negativity about that. Everybody wants to know, well, then we don't need actors. It's like no, you need an actor because you have to interpret the part of when you would say this, how you'd say it, how much you would pause. you make it your own, make it into something that that that reflects something that happened in your life. somebody has to do that, right? And a machine can't necessarily do that because it has no feeling of being tired or angry or, or jealous.
Christian Schultz:
You don't feel like it's going to speed up any kind of process?
Rob Legato:
Oh, yeah, it's gonna, a lot of things that we do that we struggle with, including animation. When you do machine learning of how something moves, I want you to sit in the chair appropriately, yeah, you know, it'll study from real life,, all the various ways that doesn't, and then it'll feel pretty natural. And that is what you need.
Christian Schultz:
Instead of you animating someone sitting down for an engine, just watch people sitting down and then learn how to animate that themselves is like, I mean, yeah. Save two days there.
Rob Legato:
Yeah. Two days and you believe it, you buy it, and you move on. And now we could spend more time on the story, on the idea. Because it takes so long to get that, you sometimes have to live. You know, it was the hard part about when I grew up doing this. It would take so long to get to that point. There's almost no turning back. It's like you sort of have to go with it. Because to undo it and start from zero again is you know, I don't have the time to do it.
Christian Schultz:
I have this image in my head of you being a kid doing clay animation stuff.
Rob Legato:
No, I couldn't do any of that stuff. In fact, I didn't like any of that stuff. I mean, it's like everybody who's sort of does what I do, they're all like Ray Harryhausen fans and all that stuff. And I was the opposite. I was the kid going, that looks like sh*t. I don't believe any of that. The fighting skeletons look like goofy sh*t. My friend took me to see Godzilla. I didn't want to see Godzilla, and I go there. And it's like, it's a kind of rubber suit, phony sh*t. I am not buying what you're selling. And people were really into it. Especially science fiction back then—and I'm not a science fiction fan anyway— but the science fiction stuff was like, I don't believe any of what i'm seeing so it doesn't capture my imagination. And so the idea that I even do this for a living, and everybody goes, oh, of course, you were inspired by Ray Harryhausen. Martin Scorsese even asked me that, so you must have liked that. And it's like, no I hate that.
Christian Schultz:
It makes so much sense, looking at all your work. Because there's really none of your work that feels like you're always trying to strive for the most reality of a moment. It needs to be able to immerse you more, instead of take you out of it.
Rob Legato:
Well, my thing has always been that I love the filmmaking process more than I love the visual effects process. So I want it to not be obvious. And there's a psychological thing when you see things that are not real, that if you were if you could control everything, why would you do that? You could make it perfect—why would you not make it perfect? Well, not making it perfect makes it feel like it was there and you just shot it and you didn't even care that much about it. Like, yeah, let me get a quick cutaway of you doing this with the lamp behind you know, and as opposed to now, it's an effect and we're like, move them a little too interesting right now they'll move over here and change. You would perfect this moment that you would never perfect because it wasn't important enough to perfect.
Christian Schultz:
Yeah.
Rob Legato:
It was important to tell the story. But he doesn't want to draw that much attention to it. And usually I would see an effect would draw attention to itself and invite criticism.
Christian Schultz:
Right.
Rob Legato:
Invite the unbelievablity of it, it's like something's wrong with it. Another story on Apollo 13: one of the producers said, well, we can film all this outer space stuff before we shoot. I said, no, I'm not gonna do it. And they said it would be easier, and I said no because I don't know what the film is, so I don't know how it fits into the movie. I don't know the style of the film. I'm not going to shoot these kind of 2001 shots, because that's your inspiration— what you've seen before. With no sense of why would I shoot it this way, compared to that way it's based on the emotion of the moment? And they were like, what are you talking about? And sure enough when I did it, I watched the movie and I did it to music because I scored in my head. And then physically, the moment that this heroic thing was supposed to take place, it changed and altered the shot I would do. I just automatically said not here, there. And I sent it over to Ron Howard, one of the shots, which was sandwiched in between this live action piece. And they saw it on its own, they said, I don't get the shot. It doesn't look like anything. You have to cut it in because it feels like the outgoing motion and feels like the incoming motion. And it fits into that piece, but doesn't live on its own. And then it was like, all right, and so they've cut it down and yeah, it works.
Christian Schultz:
Yeah.
Rob Legato:
Because it was meant to work in that piece and that piece only. Because that's the shot you would have come up with if you could control everything. And it's like, just the nature of not controlling it was a choice that you shouldn't make. Just making the choice and saying, I'm not going to do that, I'm going to do it this way, made it that much better. If one were to condense my career, it's always going for the cinema of the moment, not the effect of the moment. In my particular case, do not draw attention to it, make the story work, make it have a reason for its being. You don't want to cut anything unless it does something to wow you. Now more often, I'm seeing something else. And I'm reacting to something else than the emotion of the moment. But you know, when I do second unit two, it's like, needs to look like Martin Scorsese directed it and Bob Richardson shot it, for my work to fit into that movie. And the more I can do that, the more no one knows that I was even present doing it. And that meant that there was not another mindset that was present doing it. And it feels like the film and that, to me, is the greater success than people saying, great shot you did. In fact, I get a little joy out of somebody when they're revering somebody else's works. You know, the shot that this guy did, it was really great. And I'm like, yeah, I did that.
Christian Schultz:
I wonder if there's one one shot that you can remember that people wouldn't know it was you. That people wouldn't recognize it was even shot somewhere else.
Rob Legato:
I mean, I've done a lot of a good and bad so it's hard for me to pin down.
Christian Schultz:
One that sticks with you?
Rob Legato:
One that I think probably still resonates—and I did a TED Talk on it—is when I did Titanic and I did the underwater photography to look like Jim Cameron's underwater photography. He had two mirror subs, one was photographing the other mirror sub and Titanic and if you saw two mirror subs. And I had to do it because there's not three mirror subs. The look of the underwater was shot with a 18 foot replica of the underwater rack up, hanging upside down, two dollies for the mirror.
Christian Schultz:
Eighteen feet? That's massive for miniature.
Rob Legato:
Oh, yeah, I mean, that's a small miniature compared to—we had versions that were 80 feet long. I mean, it's literally a thing hanging upside down shot in the garage, in smoke with two subs that you know, you see the sticks that are holding them up. And they had to be painted out. And we had to do repeat passes where we didn't have those things that can be painted out successfully. And I lit it in such a way that I took advantage of what film and and pre flashing film does to match the light attenuation of underwater lights. We added particulate and when you put them together, you can't necessarily tell directly what's a Jim Cameron shot of the real thing and what's my shot. If you do the job well enough, it transcends how it was done and just becomes, now do I like it? Does it affect me in some way? Does it tell me a story? I did another one too, that I love doing because it was so much fun to do was in Aviator, I shot an in-camera what would be considered a hay miniature of the Hercules that was flying. I had the RC plane that was that 25-foot wingspan. So I paired in Spruce Goose, which was enormous. It was 300-foot wingspan of the 25 feet. And to get the illusion of hey, miniatures that even if I put it here, you can't look like it's here. It has to look like it's out there. To make the cameraman look like he's photographing something there. And he was also fearful because the RC plane is like six or seven inches away from him. But in in the shot, it looks real. It looks like it kind of is what I said. And it's seamless because it's shot in camera. So there's no matte lines. There's no sense of artificial lighting or anything else. It's just there's 100% reel and you pulled off this kind of magic trick that's in-camera illusion, which are very satisfying to do by the way.
Christian Schultz:
Do you feel like you still have sort of imposter syndrome sometimes?
Rob Legato:
Imposter syndrome—I don't know what that means. Imposter?
Christian Schultz:
Impostor syndrome, meaning like, you're stepping into a job and you feel unqualified.
Rob Legato:
Yeah, all the time. That's common. I think if you do any of this stuff for a living, if somebody says, you know how to do this, it's like, you know, I've been shooting for a long time. And I'm impressed by everybody who walks through this room pretty much. And you see their work, and it's like, well, I don't know how you came up with that. That's amazing. And given the opportunity, I don't think I could do that. And then I was I fill in for somebody and I walked on the set and I was like, I don't know what I'm doing. I mean, I don't know anything about this and then you sit down and all of a sudden your professionalism, your craft, takes over from your intellect of, I'm just out of film school, I have no idea what I'm doing. I read a book on Miloš Forman and you know, everybody has the impostor syndrome. One day someone's gonna find out I have no clue what I'm doing. And I think being afraid that you're going to be found out causes you to do homework and work to ensure that doesn't happen. And I think I've had that all my career. I still do.
Christian Schultz:
So we're gonna do some rapid fire questions. Okay, these are shorter in nature. What are three essential tools for your creative process?
Rob Legato:
The three central tools would be right now it's using Unreal to fabricate and create a shot, and Avid to edit it on, and like an After Effects or something else to adjust or create. Sometimes I use Cinema 4D. So the ability to create and manifest something, put it into a shot, and then edit it together in a sequence is something that I need to do my work.
Christian Schultz:
What's your favorite scene from a movie or TV show where music has elevated the moment?
Rob Legato:
Wow, jeez. Well, one of my favorite movies of all time was—there's kind of so many—it's hard. Well, The Godfather is my entree into the movie business. Like, I saw that and I want to do that. And the music. As soon as the music starts, it puts me into the movie. So it's just about any scene in The Godfather, where the music becomes part of the mix. I love music and films.
Christian Schultz:
If you had to pick a different career, what would it be?
Rob Legato:
Well, I couldn't do a different career. But if I couldn't find the ability to do it, I'd probably be composing music. There's something about it that has the same kind of resonance, where you create something that puts you into a mood or an emotion that is very powerful, and all that and it's kind of belies how it's done. You know, I'll do something about it. That's really appealing.
Christian Schultz:
What's one movie that you're most excited to see this year?
Rob Legato:
I seen most of them. The movie I was most surprised at, that I didn't really want to see was Top Gun: Maverick.
Christian Schultz:
Yeah, of course.
Rob Legato:
It was like, anything else. And then I saw I was like, wow, that's pretty good.
Christian Schultz:
It was a perfect movie. Like, when it came out, the month that came out, where the world was, and the execution of the movie.
Rob Legato:
And it's like, do we need another Top Gun? Really?
Christian Schultz:
Apparently we do.
Rob Legato:
Having another one was right on the right on the money. And then, you know, I enjoyed Avatar: The Way of Water, as well. And it was fun to see. I know Jim's love of underwater stuff. So I mean, that had to be good. And it was.
Christian Schultz:
What is the last song you listened to?
Rob Legato:
I was working on this film that we shot in Italy, so opera. And I don't remember the title because I remembered the music, but it removed the title. I use that on my sample reel for all the stuff I've done. Because there's something about opera and what I shoot and how I like to shoot that fits together, it kind of completes the visual.
Christian Schultz:
What's one book that you would recommend to filmmakers?
Rob Legato:
One of them was The Godfather. If you read that book and then look at the movie, the translation of that book to the screen kept and inherited the way it was described in the book. The subtext—it was embellished and used in the film, not disregarded.
Christian Schultz:
What's something that you always bring to set?
Rob Legato:
My iPhone, pretty much. It's the little holy grail of information. And I take pictures with it. I used to bring cameras to the set. When I would try to figure out a shot I would do, I needed to look through a lens to to do it. So now I use that.
Christian Schultz:
With all the collaborations you've had in your career, what's one that you would love to have that you haven't had yet?
Rob Legato:
There's probably several, but one it comes to my right now is Peter Weir. What he did—and I study it and I use it a lot—is that he listens to classical music as he walks onto the set. He says it's like walking through a museum. So somehow when he shoots and what he does and the type of films he makes, I sense that there's something about it and then I use it and do the things I did that was successful. Music became a huge portion of getting me in the mood to see things differently. And Marty does that a lot. He will preselect the music that he's going to shoot the scene and put it against, and I'm sure it affects him and the way the films come out. And it certainly affected me. I mean, I did that with the launch sequence on Apollo 13. I picked out heroic music from movies, and I shot it to that music. And then when I stripped it out and gave it to Ron Howard, they kept the scene intact. And Jamie Horner scored it knowing the melody or the rhythm that was built into the edit, which was built into sub edit, which was the shot itself, the beginning, middle, and end. And so he was able to embellish and make something that fits so perfectly with that. So it was something that's like, well, there's the trick. I mean, that's the thing to do the, to give it that extra bit of luck.
Christian Schultz:
It's so crazy how music can do that, too. Just the subtext of your imagination.
Rob Legato:
It does, and I guess maybe affects everybody a little differently. It's not an afterthought. Sometimes it's before then, and when you talk to really great composers, they have a sense of the story that comes to them musically, of why they pick this instrument over that instrument, why they play that. Because they do all kinds of things. But somehow that story tells you to do it this way. And much like cinematography and directing. The story tells you well, the vocabulary I need to use on Schindler's List is way different than vocabulary on Jaws. And so, there's something about that, then you add the music to it, then you know, all of a sudden you're into another world, so it's pretty amazing.
Christian Schultz:
Yeah. Well, Rob, I really appreciate you. I feel honored to speak with you. Thanks for coming in. Whether I knew it or not, I've been affected by your films so this has been kind of a dream of mine. So I appreciate you talking with us.
Rob Legato:
Oh, you're welcome. My pleasure.