It's easy to think of a wedding as a "perfect day," but in wedding filmmaker Ray Roman's experience, that's almost never the case. Sometimes there are (literally) no lights for an evening ceremony. Sometimes the bride gets violently ill and needs an IV. Sometimes the speeches just aren't that good.
If you're wondering if Ray has experienced all of these situations, he has. And, he's built his career on being able to adapt to these situations and create absolutely stunning wedding films—no matter what.
"They don't hire you because you're able to deal with easy situations," Ray told us. "What sets you apart is being able to deliver high-level products under any situation, not just a good situation."
Maybe it's the fact that he was a Miami police detective for 10 years or has quite the competitive nature, but it seems like Ray doesn't just survive in these situations. He thrives in them. That's exactly why we thought he'd be the perfect person to talk to about dealing with creative obstacles as a wedding filmmaker. He had plenty of advice and opinions on the topic, including the fact that sometimes you just need a "Rambo moment."
We'll let Ray explain.
---
Musicbed: How did you become a wedding filmmaker?
Ray Roman: Well, it started as a hobby. I used to be a full-time police detective in Miami. I was part of the SWAT team for about 10 years, but I ended up retiring from the police department and pursuing this full-time.
It mainly started as just filming my kids. I bought a camera to replace my old camera, and it happened to be the type that most wedding filmmakers were using at the time. I bought it mainly to improve the footage of my kids, but one of the guys at work asked me to film his wedding. I actually recruited a second shooter who was my crime-scene tech.
That's got to be one of the most drastic career changes we've ever heard of.
[Laughs] In my interview process with him, I said, "You have experience filming crime scenes, right? Think you could film a wedding?" It turned out it was definitely more difficult filming weddings than crime scenes. When he's filming a crime scene, trust me, there's not much movement.
I definitely started on the low end, not charging much, but the backlog built up pretty quickly. I really just fell in love with it, especially the editing. Once I started taking the business seriously, it got busy real quick. I couldn't handle full-time police work and being a full-time wedding filmmaker, so one of them had to go. I left police work in 2008, so I'm coming up on 12 years now.
Obviously, you're not on the lower end anymore. What pushed you to build your business?
You know what pushed me? Other filmmakers, really. Back then, you couldn't pick up the phone and call another videographer in town, hang out, and swap notes. It did not exist. I called a lot of people in town when I was trying to learn the craft, and once they realized I was a local videographer, I just heard a dial tone. They'd literally hang up the phone.
There was this moment I remember, back when I was still a cop, and the parents of a bride were ready to book me, but they called and said, "We love your work. We wanted to hire you, but we hear from some other videographers that you're just a part-time videographer. You're a full-time cop, and this is like a hobby for you or whatever."
That was it. At that moment, I had that "Rambo First Blood moment" where I literally said, "I'm going to take all these guys out. Literally, at every level." And I did. It's a true story.
Listen to Ray Roman's Curated Playlist
That's interesting because the industry doesn't seem to be so competitive anymore.
Some are nervous about sharing any sort of information, you know? But, with that kind of mentality, you're never going to evolve. You're going to stay stuck in whatever you're doing and you're never going to grow.
It was so crazy. I always thought, There must be a secret that I don't know for putting together a good wedding film. I felt for the longest time like I was missing an ingredient, that these guys were holding onto something and I just couldn't figure it out. It took me two years to figure out there's no secret.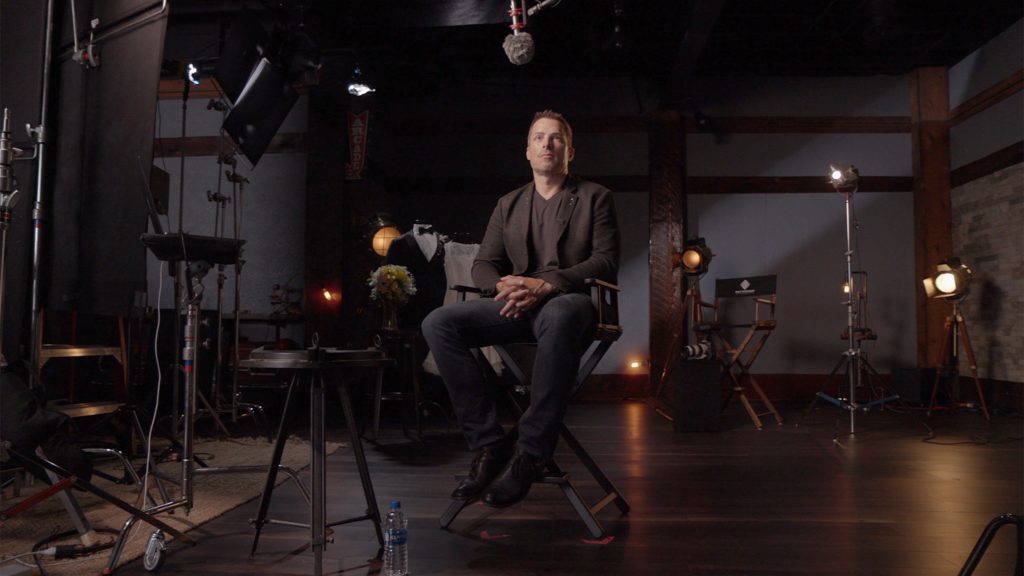 If there's no secret, how do you make your work stand out?
It's the little things. It's not going to be the big obvious things that are going to separate you from the pack. We all film with high-end cameras. We're all doing trailers, the teasers, features, and all the obvious stuff, right? But it's the little things that separate you.
Lighting is one thing. It's one of those things that I feel a lot of people overlook. It's really obsessing about light because light makes all the difference in the world in terms of the imagery. I'm always working to be consistent, to make sure that the lighting is as on-point as I can get it. A wedding is a live event and most times I'm not in control of lighting, but you figure out ways to deal with bad light, tricky light, mixed light, no light, stuff like that. That way, the film is consistent throughout.
The other thing is sound. And unfortunately a lot of people fall into the typical mentality. I tell most wedding filmmakers they should invest a couple grand in proper sound gear. But, knowing the industry, they're likely going to find a cheaper alternative. If I told the same wedding filmmakers that investing in a $3,000 drone would change their life forever, they're probably going to go out and buy that drone.

How do you keep your films creatively fresh? Is it difficult to work within essentially the same story structure every time?
If you think about any wedding, it's all the same elements—bride getting ready, groom getting ready, ceremony, reception, speeches, and dancing. The only thing that's going to change from film to film is the visuals and the chemistry between the couple, their personalities. It's about being able to go in there and dig up the best story from whatever words are spoken at the wedding.
I just did a wedding down in Mexico and they didn't have personal vows or speeches or anything like that. It was literally just the priest at the ceremony. Since there wasn't much there, I did a trailer for it with just music and it turned out great. The couple loved it. Plus, I have Jessica here, she's my main editor and she can work with anything. She's really good, so that helps too.
So is there an art of just letting the wedding speak for itself?
Sure. I always say, "It is what it was."
I can't invent a first look, personal vows, or compelling speeches. If it's a simple wedding, you need to treat it in a simple way. If it's a big, elaborate wedding, you need to treat it as such. I don't want to create the wedding; I want to film it in a way to make it look its best.
And that's the real challenge. I use creative angles. I use light. I obsess about all these things so my clients tell me, "We don't remember our wedding looking that good."

How do you set yourself up for success in that regard?
I have to go see it myself. I walk into a room and within seconds, I already know what's lacking, what I'm going to need, and the information I'm going to need to pass along to my team. You have to walk in and come up with a plan for your team to execute. Everybody needs direction. Everybody needs a plan. You need a plan of attack if you want to do everything right and be able to deal with all the obstacles and do the best that you can.
These events are not perfect. They are not perfect by any stretch. It's shocking how bad the lighting can be at a multimillion-dollar event. It blows my mind. So, I'm always prepared. I always tell videographers to just be prepared. Be prepared for the worst situation on planet earth because, at some point, you will end up in that situation. You don't want to be in that situation and not be prepared to deal with it and still come away with high-level stuff.
That's why they hire you. They don't hire you because you're able to deal with easy situations. What sets you apart is being able to deliver high-level products under any situation, not just a good situation. Anybody can get to perfect events and deliver pretty good stuff. It's the challenging ones that set you apart.
Sometimes when one area is lacking, I focus on another area that's going to add visual impact to the film. You can't be stubborn about it. If you're not going to get it on this side, take your energy and focus on a different angle. There will be a lot of things you can use to create impact in the film, but at the end of the day, it is what it was. I'll give 200 percent to nail a wedding and I try to maintain as much control as I can over the things that I can control. But for everything else, you've just gotta ride the tornado.
---
If you'd like to learn from Ray, he just released a masterclass in collaboration with MZed here.
To learn more about Ray and see some of his work, head to his website here.