Magic happens when a visionary who thinks in pictures partners with a visionary who thinks in sound. Spielberg and Williams, Burton and Elfman, Hitchcock and Herrmann—each of these director/composer partnerships pushed the limits to create on-screen moments many consider definitive.
The relationship shared by iconoclast filmmaker David Lynch and composer Angelo Badalamenti is another fine example of what's possible when like-minded creatives find (and inspire) each other.
After meeting by chance during Blue Velvet's development, Badalamenti quickly elevated Lynch's surreal world-building capabilities to a new level. Since then, their ongoing partnership has produced some of the most nightmarishly beautiful moments ever to be featured in film.
Let's look at a few of Badalamenti and Lynch's most influential collaborations and identify some takeaways you can apply to your own projects.
---
Fall in love with the first idea, and the rest will come
Badalamenti first met Lynch after a vocal-lesson session with Blue Velvet star Isabella Rossellini. When he presented Lynch with a recording of the session, the director was delighted. He asked Badalamenti to score the 1986 film in its entirety and serve as music supervisor.
Inspired by Badalamenti as a kindred spirit, Lynch focused on a single idea— "mysteries of love"—as they began collaborating on the film's opening theme. Using Lynch's stream-of-consciousness lyrics and Badalamenti's music, the duo wrote "Mysteries of Love" (featuring Julee Cruise, a Badalamenti-scouted singer who became a frequent collaborator).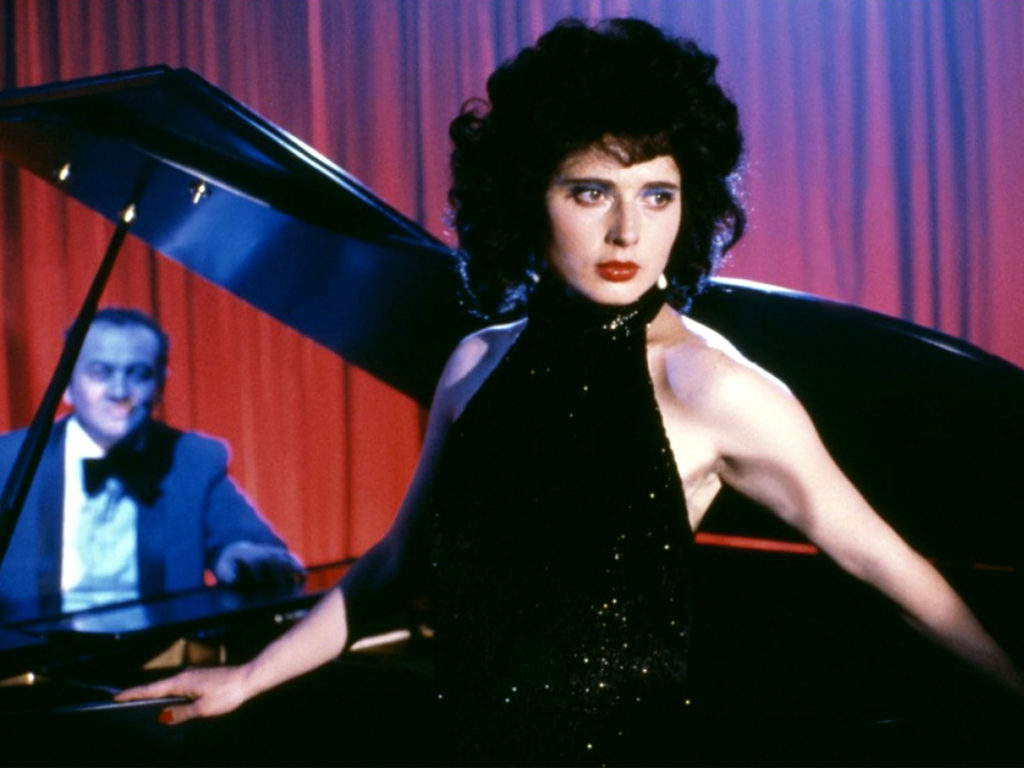 With the musical theme in place, Lynch's fleshed-out vision of suburban dread followed, and Badalamenti's unsettling compositions—plus a little jukebox rock and lounge jazz—brought the neo-noir mystery thriller to life.
Use your soundtrack to guide the audience emotionally
The music of 2001's Mulholland Drive acts as an emotional manual for the viewer: from the stunning opening theme that informs the audience that strange things shall soon be afoot to the haunting jazz and blues at Club Silencio that reinforces the opening's message. The intentional lack of music also serves the same purpose; the scoreless boardroom scene with Luigi Castigliani (portrayed by Badalamenti) leaves the viewer as bewildered as the characters.
"David loves music that sounds Russian, the whole Eastern European melodic thing. He wanted me to do that for the main title, but for it to be beautiful at the same time," Badalamenti tells Film Monthly. "David asked for it to be used at different places and in different ways in the film, to come back like a good old friend."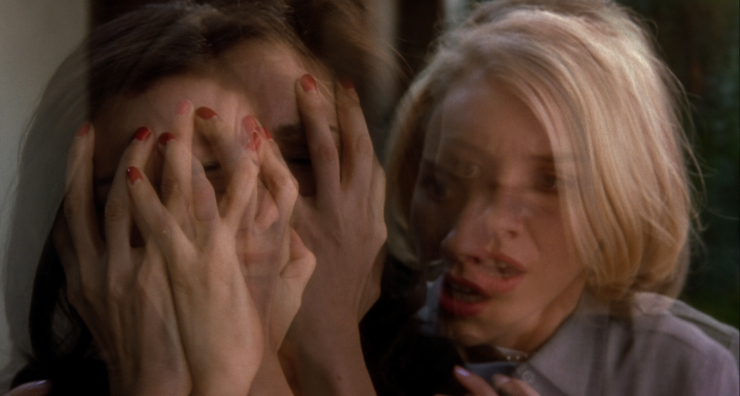 The film's recurring "old friend" sounds do more than guide the viewer—the music and sound design work together in service of the story by marking the disintegration of Betty (Naomi Watts) and Rita's (Laura Elena Harring) personalities and relationship with one another.
Pull your soundtrack into your narrative
The term diegetic music (aka source music) describes music that "exists" in a fictional world; the audience understands that the story's characters can hear it. Non-diegetic (aka incidental music) music is a score or song that only viewers hear, often used for emotional impact or to enhance on-screen moments.
Lynch's 1990's television series Twin Peaks is a shining example of how both diegetic and non-diegetic music can be used to build worlds, twist realities, and subvert viewer expectations.
Lynch not only deploys the score and soundtrack as commentary and atmosphere, he places the music directly into the narrative world—and occasionally he does so in ways perhaps best described as, well, Lynchian, like in uncanny moments when seemingly non-diegetic music transforms into diegetic music without warning.
Badalamenti's iconic "Audrey's Dance" makes an appearance in the Double R Diner's jukebox. Local musicians (featuring Julee Cruise) perform the songs at the Roadhouse, a local dive. When Agent Cooper tries to remember a revelation in a crucial dream, he snaps his fingers to the rhythm of the music in the dream.
With this artful approach to film music, Lynch and Badalamenti's soundtrack to Twin Peaks is also the soundtrack to the lives of the citizens of Twin Peaks, Washington.
Tear a page from their collaborative playbook as you're working out how to use music in your next film, and don't be afraid to bend or break with tradition in service of unique storytelling opportunities. And if you're looking for a creative music partner to score your vision, Musicbed has you covered.
---
Learn how other directors like Tarantino, Barry Jenkins, and Sofia Coppola use music.