Jordan Critz's latest EP is the evolution of an idea, from start to finish. He started with a concept, an exploration of darkness, light, and how our perspective can influence the role it plays in our lives. It's a heady goal to say the least and when he formulated the vision for his newest set of instrumentals, it was clear that he needed to treat it differently than other projects.
So he assembled a 30-piece string orchestra at Nashville's historic Ocean Way Studio A, a church-turned-recording-space that's behind some of modern music's most influential albums (take the soundtrack for Oh Brother Where Art Thou, for example). Paired with only strings and his piano, the resulting EP, titled Edge of the Light, is an exercise in creative restraint. It's a subtle, heartbreakingly beautiful arrangement of music that's proof of the value of concept — and also proof of Jordan's creative vision for cinematic compositions. We had the unique opportunity to get an inside glimpse into not only Jordan's creative process, but the process of recording this incredible album. Watch our film behind the recording of Edge of the Light, and read a short interview we had with Jordan below.
Musicbed: In the film, you said that the album "had to be real." What did you mean by that?
I'm usually sitting alone at my studio working with MIDI instruments and while that's great, it's easy to lose the human element of the art and end up controlling every aspect of each track. When approaching my new record, because of the type of music and writing it is, the only way to accomplish it the right way was to record the players live.
The magic is in the imperfections; the players feeling the music themselves and playing off of each other. There's nothing that can emulate the sound of harmonics and frequencies from the strings hitting the microphones and all the variables and inconsistencies that happen. For me this project wasn't so much about the end product as it was about the experience both for myself and the listener. It's incredibly powerful to play music that you wrote with 30 string players. For me it's the pinnacle of what we do.
How about recording at Ocean Way Studios? It's behind so many famous albums, that had to make a difference.
Man, what a cool room Ocean Way Studio A is. There's a certain vibe in the room that's undeniable. The fact that it used to be an old church with beautiful 360-degree views of stained glass windows where so many amazing records were made, there's just a presence that you can feel in the room. The energy of the players and engineers was incredibly positive. Everyone was super excited to be there and to play which made it such a fun experience. I also wanted to record it in my hometown of Nashville and use the local players. There's a cool camaraderie in that.
Do you approach compositions differently when there's a live orchestra involved?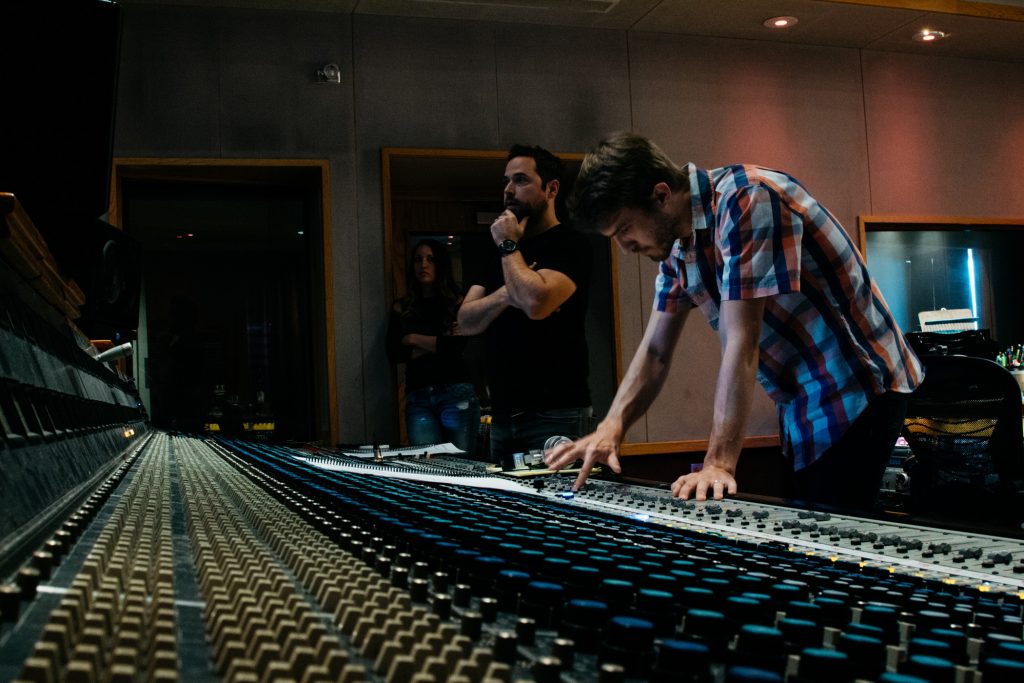 Every time I work with a group of live players I'm always reminded of the human element. That is something that always helps me approach these kinds of projects. You think about parts differently knowing that a real person will be playing them. From range, key, speed, articulation and emotion of the parts, it all matters. Every project is different and each one needs different elements. I wrote this project specifically with the live strings in mind. The boundaries that I put on it allowed for more creative freedom within those boundaries. My aspiration for every project is to strive to do exactly what the art is calling for.