Summary
It's been 24 years since the last Bronco came off the line at Ford, so the iconic brand knew it needed to make a bold statement for the 2020 rerelease of its off-road workhorse. As their creative agency, Wieden+Kennedy's internal team collaborated with Musicbed composer Ryan Taubert and award-winning Director Salomon Ligthelm from Prettybird to create a sound as epic as the campaign. The partnership resulted in a stark, yet compelling score that celebrated the product and the message first.
The Client
As one of the foremost agencies in the world, Wieden+Kennedy has launched initiatives for some of the most iconic brands of all time, ranging from Nike and Stella Artois to Sprite and IKEA. If you've seen commercials, you've seen Wieden+Kennedy's incredible work.
The Project
Ford has been planning the rerelease of the Bronco for years, and their campaign was a result of a collaboration between dozens of creatives. But, when W+K Copywriter Adam Crouch and his team were brought on in 2018, they knew they needed to create a statement, something that was more of a brand launch than a product release:
"Pretty much everyone knows the original Broncos. There's the image people have created in their mind, and they had a vague idea of its pop-culture importance," Adam said. "We decided we wanted to create something where Ford could define what people think about the Bronco now. It was more of a brand reveal, which came to life through a series of manifesto pieces that told you in no uncertain terms, 'This is what the Bronco is.'"
The creative team presented ideas across the spectrum, including live installations, but they decided to move in a cinematic direction for the piece, a series of films that celebrated the car's heritage but pushed it in a new direction.
"The best way to go about it was to have this really big, emotive piece that gives everybody a sense of what we're really trying to say, instead of trying to hide it in something like a takeover or installation," Producer Ava Rant said.
"Salomon's footage, the things we shot, and the way they came together in the edit, it kind of just made sense. And, as with most other Ford projects that I've worked on, we were constantly focused on the music." W+K's Art Director Alex McClelland shared.
Of course, if you're going for big and cinematic, you're going to need a big, cinematic sound, which was paramount to the success of the project.
The Challenge
Sometimes the opportunities on a creative project can be a challenge, and that's exactly what W+K's creative team was facing. They had a monumental task on their hands, to relaunch and redefine an iconic vehicle, with a sound to match and celebrate it.
"We wanted this thing to tell you how to feel about Ford Bronco. We tried a lot of things. We tried hip-hop tracks over it. We tried classic rock over it. We tried weird songs like 'Crazy Horses' by the Osmonds, just to see what it would be like," Adam said. "There was always this thing that wasn't quite working. We came to the realization that if we're telling you a new thing to think about the Bronco, we should be giving you a soundtrack that's new."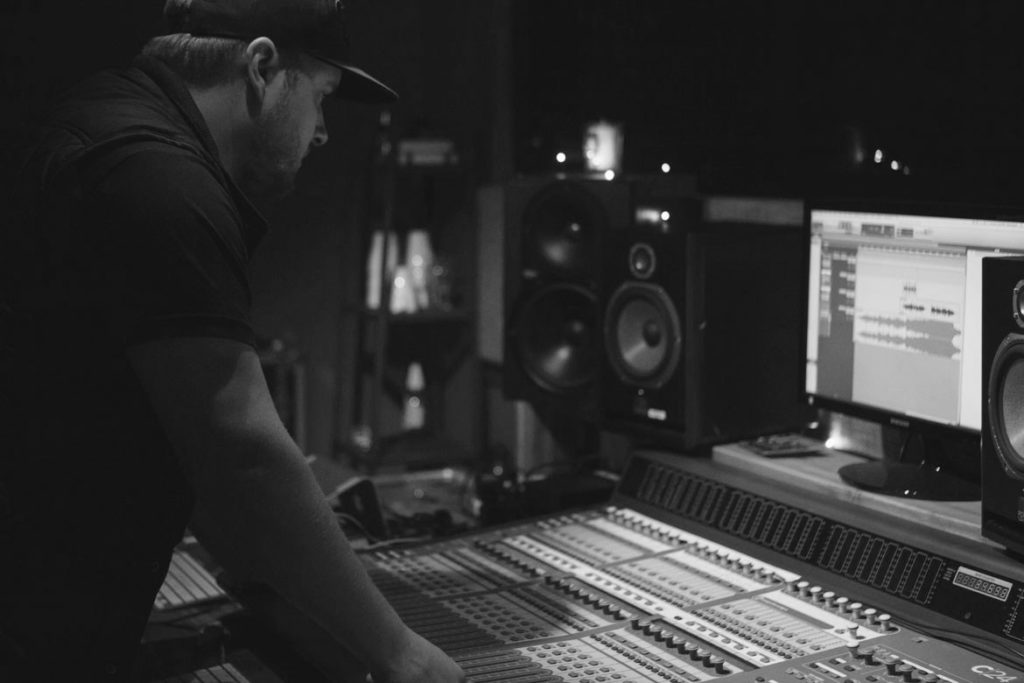 So, they decided to bring on Musicbed Composer Ryan Taubert to take on the project. They needed a cinematic sound that could define the project without overshadowing the voiceover or taking any attention away from the release. "The score intrigued us because scores exist to support what you're seeing. That's their whole thing. You can use a score to create any emotion." Adam said. It needed to be big, but not too big—epic, but not overshadowing.
"We thought, 'It would be awesome if we could bring that feeling to ours if we could get music that was more progressive, a little bit more sparse, and complimented the picture,' Alex said. "We wanted to let the sound of the vehicle shine and do its thing. The music really helped drive the energy."
The Outcome
Ultimately, creative work, particularly creative work for agencies, is going to have countless rounds of revisions. Dozens, maybe hundreds, of people need to sign off on something this big and it can create plenty of back and forth. Luckily, for W+K's creative team, they had a direct line to Ryan Taubert in his studio.
"Working with Ryan made a huge difference," Ava said. "A lot of the time when we work on an original composition, we're working with the producer and the creative director and we don't really have a ton of contact directly with the composer. With Ryan that was different. There was no one on the call except for him. A lot of the time we would say 'Here's what the client said.' And he'd work with it."
For an agency as prominent as W+K, client satisfaction isn't just a plus, it's mandatory, and by addressing their feedback quickly and efficiently, they were able to come away with a sound that nailed the feeling and vibe the team was going for.
"There was honing, honing, and then there was just like a certain point where it was like, "Yeah, that's got to be it," Adam said. "We really liked the music. It wasn't competing with the VO, and it had this structure that let the words really shine. It almost had this like spoken word feel to it that had this really raw energy."
Wieden+Kennedy launched its campaign on July 24 with a full suite of deliverables to an overwhelmingly positive reaction, including TV, digital, social media, print, and many more. The release film featuring Ryan Taubert's work has been streamed millions of times in just a few months.
---
Through Custom Music, you can craft an identity for your next film or ad by collaborating with any of the dozens of Musicbed composers, producers, and artists.
Read another case study in how Midnight Riot and Cartoon Network reimagined an iconic theme together.