Summary
Sometimes a project is bigger than music or film, and we're honored that Musicbed was able to contribute to the message of hope in Nike's Emmy award-winning spot "You Can't Stop Us".
The Client
Having launched initiatives for iconic brands like Nike, Stella Artois, Sprite, and IKEA, Wieden+Kennedy is one of the foremost agencies in the world. We were honored to partner with them and the Nike creative team as they developed this campaign.
The Project
An inspirational examination of the struggles and triumphs we face, this piece is about how those struggles and triumphs can bring us together.
The spot brilliantly juxtaposes split-screen footage, splicing together 36 different settings with more than 4,000 pieces of footage, according to Nike News. Narrated by Megan Rapinoe, it speaks to inclusion, diversity, as well as the COVID pandemic:
"We're never alone, and that is our strength," she says in the piece. "Because when we're doubted, we'll play as one. When we're held back, we'll go farther, and harder. If we're not taken seriously, we'll prove that wrong. And if we don't fit the sport, we'll change the sport."
Overall, the brilliant editing features 24 sports, 72 final sequences, and 53 athletes including Megan Rapinoe, LeBron James, Naomi Osaka, Eliud Kipchoge, Caster Semenya, Cristiano Ronaldo, Giannis Antetokounmpo, Serena Williams, Colin Kaepernick, and Kylian Mbappé.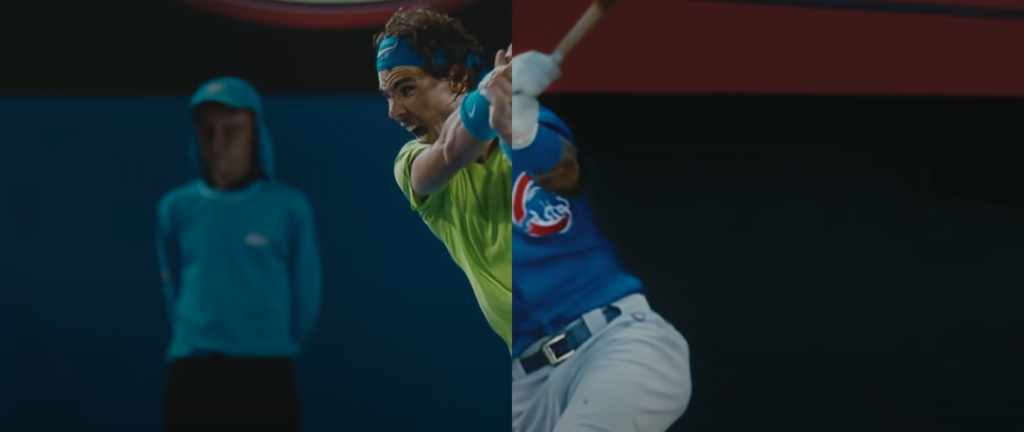 The Challenge
Working in tandem with Musicbed artist Cowboys in Japan and JT Griffith, Nike's Global Head of Music Supervision, a portion of the track 'Daylight' was re-recorded to complement the edit perfectly. This collaborative effort allowed us to deliver a soundtrack that heightened the emotional gravity of this empowering spot—and thrilled both the agency and its clients.
The Outcome
The ad took home dozens of Ad of the Year recognitions from outlets around the world, including the top spot from Adweek. In their article, they aptly bring up the fact that no one can sum up what we've all experienced over the past year, but that doesn't mean we can't have authentic conversations about it either:
"We lived differently, connected differently. We hurt, lost, and struggled in ways we had never known, and each moment felt haunted by the memories of a life from which we had been abruptly severed," the article says. "That's not an experience any ad can capture. But, Nike made an absolutely Herculean attempt, and the result was one of the most hard-wrought and timely ads ever."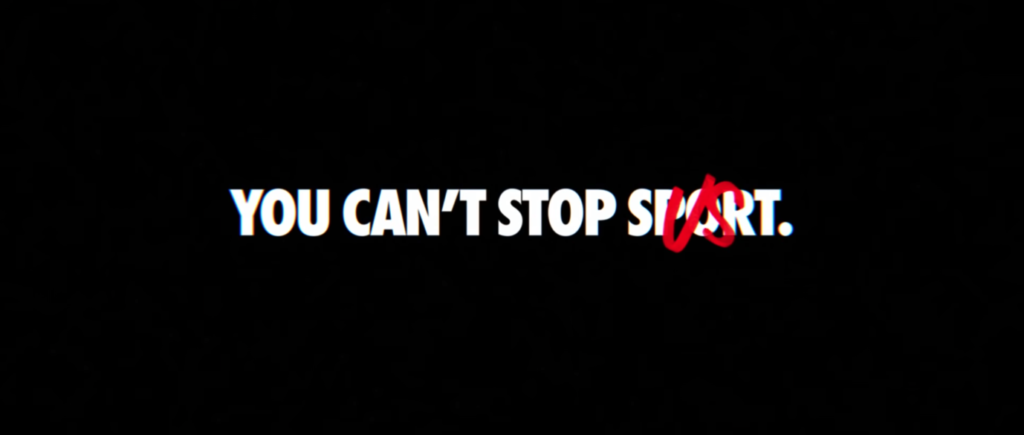 In their own "Best Ads of 2020," Forbes praised the ad's editing, and ability to communicate a deeper message about unity through its compelling visuals:
"What's utterly remarkable about this commercial is the editing. With precise split-screen matching images and action, it demonstrates that all athletes, and by extension, we, are linked together, somehow," Contributor Avi Dan wrote.
---
A huge thanks to Nike and Wieden+Kennedy for their work on this project, and for trusting us to help coordinate and provide the sweeping music of Cowboys in Japan. To hear more of their music, check out their full body of work on Musicbed. And learn how you can create a custom track for your next spot or film here.