Musicbed Awards celebrates stellar work from our community featuring Musicbed music. Each month, standout submissions are recognized as Official Selections and shared with hundreds of thousands.
We're excited to present this month's Official Selections—work that exemplifies the unforgettable moments that can happen when the right music and footage meet.
Check the latest round of Official Selections below. Want to see your work featured? Submit any of your work from this year that uses Musicbed music to Musicbed Awards today.
---
Official Selections: Advertisement
ATP Tour | Thank you, Roger*
Produced by Sift Creative
"When we were concepting this piece's sound, we wanted something that could embody the elegance and passion that Roger Federer is known for. Given that this was our way to say thank you to one of the greatest players ever to grace a tennis court, we wanted the viewer to feel the weight of his incredible 20+ year career. The tracks we ultimately chose were a perfect blend to help deliver those themes." – Jordan Bolt
Featured Musicbed Music
"Vespertine" and "The Privilege" by Jo Blankenburg

CREW
Client: ATP Tour
Production: Sift Creative
Executive Producers: Charlie Fox, Angela Evans
Creative Director: Rachel Goldsworthy
Post Producer: Jordan Bolt
Assistant Producers: Matthew Olarewaju, Will Salter, Joao Araripe, Kate Flory
Cinematography: Matthew Olarewaju
Editor: Emmie Leary
Post Sound: Jon Isbell
Color: Jordan Bolt
Additional Footage: ATP Tour
---
Project Rock x Under Armour | Black Adam*
Directed by Karsten Winegeart
"I was actually shooting a music video for S.O., and he asked me what upcoming projects I was working on. I told him I was working on a new commercial for The Rock's new Black Adam Project Rock Shoe. He stopped me mid-sentence and said, 'I have the perfect track for you.' He then went on to play me 'Shaking the Globe,' and I instantly knew it was the perfect song. It felt as if it was written specifically for this project, so it was a no-brainer to use this song." – Karsten Winegeart
Featured Musicbed Music
"Shaking the Globe" by S.O.
CREW
Client: Project Rock x Under Armour
Director/Editor: Karsten Winegeart
Additional Footage: Liam Underwood, Hunter So
GFX/Titles: John Michalec
Robot Operator: Ari Morales
Grip: Tony Stolfa
BTS: Taylor Illgen
---
Official Selections: Branded Content
Atlas Mercury Series | My Own Eyes
Directed by Vanessa Vandy
"I was looking for a song that would help emphasize the different emotional beats of the story and glue the classroom scenes with the flashback sequence. Not only did 'Visible' by Why We Wonder do just that, but it also was very beautiful and helped enrich the story by adding its own flavor to it." – Vanessa Vandy
Featured Musicbed Music
"Visible" by Why We Wonder
CREW
Client: Atlas Mercury
Director/DOP: Vanessa Vandy
Writers: Vanessa Vandy, Priya Lorenz
Producers: Vanessa Vandy, Nikita Noyes, and Priya Lorenz
1st AC: Archer Roelants
Sound Recordist: Craig O'Reilly
1st AD: Romani Lawson
Sound Design: Steve Horne
Color: Kath Rausch, Company 3
Lululemon Australia | A Few Steps in Silence
Produced by Content Lion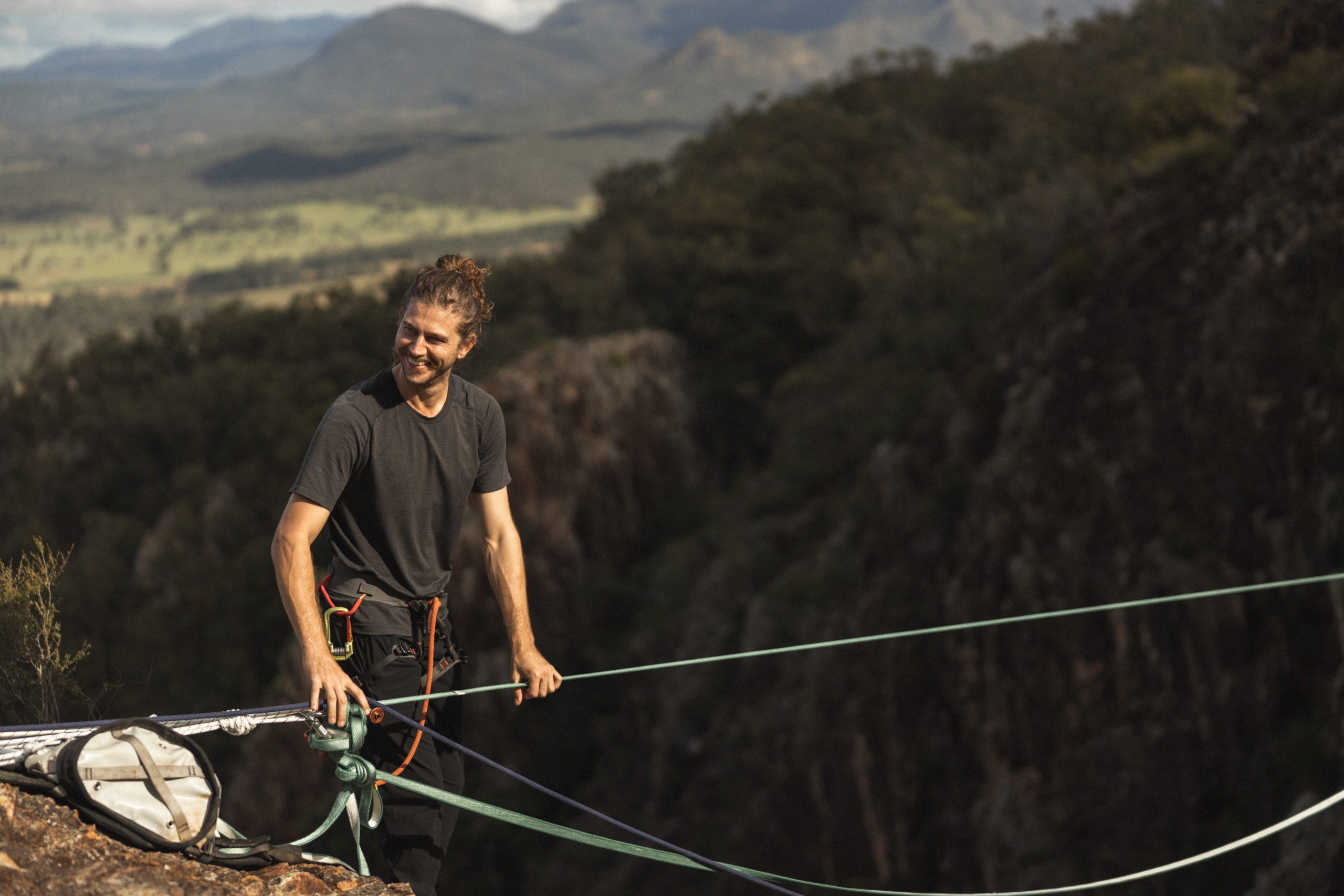 "The songs in my mind were perfect for and matched the progression and build of the film ultimately reaching the sequence of the highliners doing their thing. They had a progressive pace and build to the BPM that I really liked and was stoked that I found it all in the one place." – Max Hinton
Featured Musicbed Music
"Fixation" by Pendulum Theory
"Beyond" by Longlake
"Futures" by Roary
"The Morning" by Dustin Lau
CREW
Client: Lululemon Australia
Director: Max Hinton
Production Company: Content Lion
Color: Kali Bateman
University Laval | Conscious Travel
Created by Béatrice Vu
"Before going to Antarctica, I created a list of songs that evoke inspiration, importance, and hope, which led me to Daniel Deuschle as the main music mix…We wanted songs that could share the same emotions we experienced during the journey, which meant the ups, downs, and the connection we felt to nature." – Béatrice Vu
Featured Musicbed Music
"Enduring Hope" and "From The Dust" by Daniel Deuschle
"Oyarsa (feat. Timbre)" by Tony Anderson
"Beyond Karma" by Dustin Lau
"Around" by Gracie and Rachel
"Tension on the Wire" by The Silver Pages
CREW
Client: University Laval
Producer: Wild to Balance
Director, DOP, and Writer: Béatrice Vu
Camera/Director Assistant: Alexandra Walsh
Artistic Direction/Co-Writer: Jessica Racanelli
Colorist/Sound/Video Editor: Sylvain Borg
---
Official Selections: Documentary
The Face of Fear*
Directed by Alex Ramsey
"I've been wanting to work with Gavin ever since I heard his work on 'Hummingbirds in the Trenches' many years ago. When I was looking for composers for 'The Face of Fear,' his range and cinematic sensibilities felt like a perfect fit for the project. In the end, he changed the shape of the entire project for the better by injecting a subtlety that allowed the storytelling to drive the film. He is a true musical genius." – Alex Ramsey
Featured Musicbed Music
Face of Fear Custom Score by Gavin Brivik
CREW
Director: Alex Ramsey
Producers: Eric Cook, Chelsea Kaiser
Cinematographer: Aiden Ulrich
Executive Producer: Filmsupply
Co-Executive Producer: Garen Scribner
Colorist: Dante Pasquinelli
Co-Producer: Ben Strang
VFX Supervisor: Alejandro Taylor
VFX Artist: Dylan Blau
Edit/Sound Design: Alex Ramsey
Sound Mix: Zoltan Juhasz
Steadicam: George Du, Paulius Kontijevas
Blackarm: Keith Ferreira
First Assistant Camera: Donovan Loew, Jake Shapiro
Loaders: Elijah Lobato, Matt Vasquez
Gaffer: Omar Nasr
Key Grips: Luis Chavez, Lukas Cardoni
BTS Photographer: Orlando Asson
Production Assistants: Alyssa Anchelowitz, Andy James, Harry Humphrey, Jennifer Loo, Luke Dowden, Zeke Charles
Post Production Supervisor: Chelsea Kaiser
Color Producer: Nat Tereshchenko
Developed/Produced by: Cross Cut Pictures
With Support From: Filmsupply, Ethos Studio
Film Development: Kodak NY
Post Production: Cross Cut Pictures
Featuring: Jarrick the Floating Yogi Lockjaw, Massey Blakeman, Julia Belyako, Garen Scribner
---
Official Selections: Experimental
Shed Some Light*
Directed by I.M
"We started looking for an intense track that could elevate the raw emotions in the film. It is an abstract piece, and the music should go in that direction as well. We were immediately drawn to Cubby's songs and used one of his tracks for a key moment on the first cuts. So, when Filmsupply connected us with him, it was very natural. He composed a whole piece for the entire film, and we had almost zero notes when the first version arrived—he pretty much nailed it. It was essential to have him on board, and he helped us convey all the nuances and emotions we wanted to provoke." – I.M
Featured Musicbed Music
Shed Some Light Custom Score by Cubby
CREW
Director: I.M
Narrator: Lee Thomas
Director of Photography: Ulisses Malta Jr
Executive Producer: Filmsupply
Production Designer: Nina Simão
Production Coordinator: Raphael Reitano
Casting: Luisa Alcantara e Silva
Editor: Henrique Smith
Assistant Editor: Bernardo Bastos
Colorist: Braion Marçal
Visual Effects: Hub VFX
Sound Mixing: Samuel Malbon
Special Thanks: Zahra Staub, Uma Questão de Pele
Talent: Natalia Deodato, Melk Costa Cauchy, Larissa Lima, Carlos Henrique Aleixo, Milena Satyro
---
Official Selections: Travel/Lifestyle
Who Are You to Tell a Story?
Created by Erica Hinck
"I really struggled to write the narration for this project. I was confused by what I was trying to communicate. No song felt quite right. So I kept changing out the music, hoping something would stick. It wasn't until I found Jacob Montague, that I started to get excited. I immediately felt something when I first listened to this song—something haunting, something whimsical. It ultimately helped me write the rest of my script. I am now very obsessed with all of his music and can't wait to use another one of his songs sometime soon. My highest regards to the many talented composers on Musicbed!" – Erica Hinck
Featured Musicbed Music
"Dreaming Mountains" by Jacob Montague
CREW
Created by: Erica Hinck
Additional Camera work by: Chase Viken, Alex Romo, and Sam Newton
---
Official Selections: Wedding Film
Fairytale Wedding at Fairmont Banff Springs
Created by Panemorfi Weddings
"The couple had a fairytale wedding in the mountains, and as soon as I heard this song, it evoked images of fairytales in my mind. The song has a sense of wonder and grandeur that the mountains also possess, creating harmony between the imagery and the music. I just knew it was the perfect song choice for this wedding, this location, and this couple." – Panemorfi Weddings
Featured Musicbed Music
"Far Away Places" by Andrew & Jared DePolo
CREW
Created by: Panemorfi Weddings
---
Submit Your Work
Musicbed Awards are open to any work completed in 2022 that includes Musicbed music. To submit, share work on Instagram or LinkedIn, and be sure to tag @Musicbed and include #Musicbed. Then, go to musicbed.com/awards, and submit your social post.
*Nominated for consideration by Musicbed Staff.
Musicbed staff has the opportunity to submit great work from our customers and clients for consideration in Musicbed Awards each month. This does not signify an automatic Official Selection. It does add the piece to consideration and scoring for that month's pool of submissions.