Reaching people in the advertising world is hard. They're smart, and frankly, they've seen it all.
Our goal was to get their attention (which, according to Adweek, we did), so rather than delivering a single message to a huge audience, we delivered a huge message to a single person — one top creative from some of America's best agencies. We thought: if you want to get a creative director's attention, you put up a subway poster outside the train she rides every day. Or, you spend $7,490 for a wallscape on his morning commute.
So, we bought billboards, subway posters, and window space in vacant buildings. We worked with street vendors who were nice enough to hand out posters for us. Every ad was positioned to be seen by our target audience of one — along their commute, outside their office, and even on their office.
It's safe to say our little (edit: big) stunt turned some heads. A selfie from Gerry Graf. Dozens of responses from Grey staffers. Shoutouts from ad people around the world. We even got the attention of Adweek.
But we didn't stop there. We hand-delivered the most recent volume of our in-house publication, Film + Music, and bought coffee for entire agency teams from local coffee shops.
Sure our idea was different and a little bit unconventional, but we wanted advertisers to see that we understand their work. They're constantly pursuing the ideas that will catch attention, cause emotion, and make people listen. And so are we: http://mscbd.fm/mktls
"I love your 'favorite person' poster idea outside of Grey."


Paul Safsel, Creative Director at Grey Advertising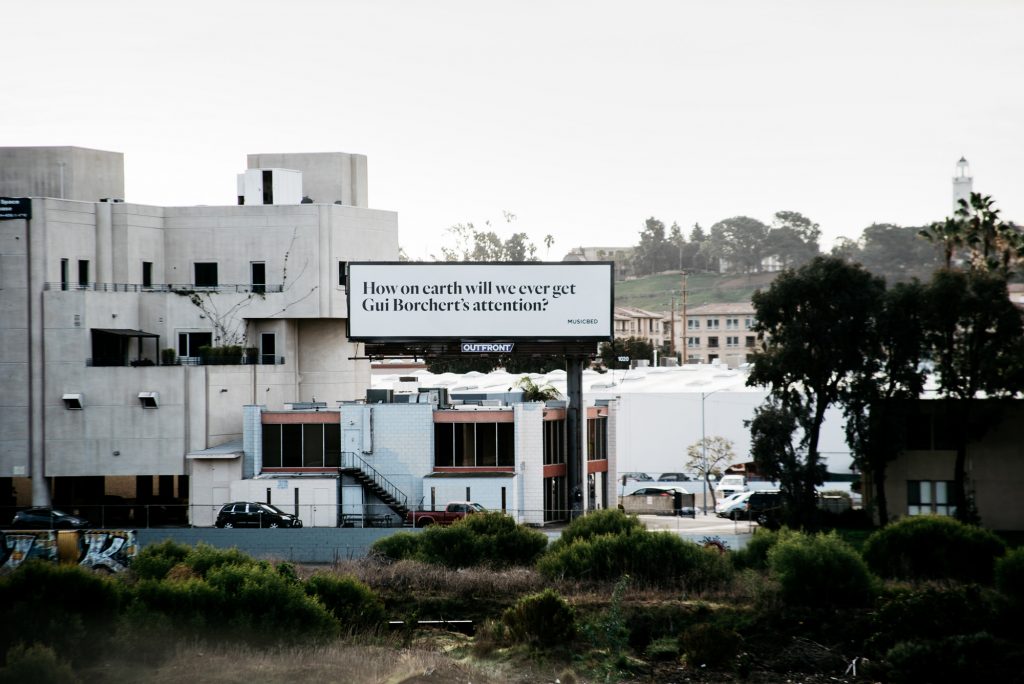 "Right outside my office window. That's some intense targeting."

Gerry Graf, Chief Creative Officer at Barton F. Graf
"The best subway poster I've ever seen and I'm not even being biased or anything."


Frank Cartagena, Executive Creative Director at 3601